Back
Pentawards for URONI natural scented candles
Our work for natural candles URONI won the Pentawards Silver Award. This is one more global recognition for our branding of URONI after winning the Red Dot Award.
Pentawards is the leading global platform and community for packaging design. They are committed to recognising global excellence in packaging design through its annual competition. In the 15 years that the competition has been held, more than 20,000 applications have been received from more than 64 countries around the world.
This year's jury was composed of members from over 20 countries, including representatives from 25 brands and 25 design agencies. The winning ceremony was hosted at the iconic Royal Opera House in London.
Brand URONI was created in a challenging pandemic year. Four friends decided to start producing natural scented candles made from soy wax. Client's vision was to create a beautiful, elegant and sustainable collection for the home. One that is not harmful to our health or to the environment. These candles are made with soy wax, a non-toxic cotton wick, natural essential oils and packaged in handmade terracotta pots.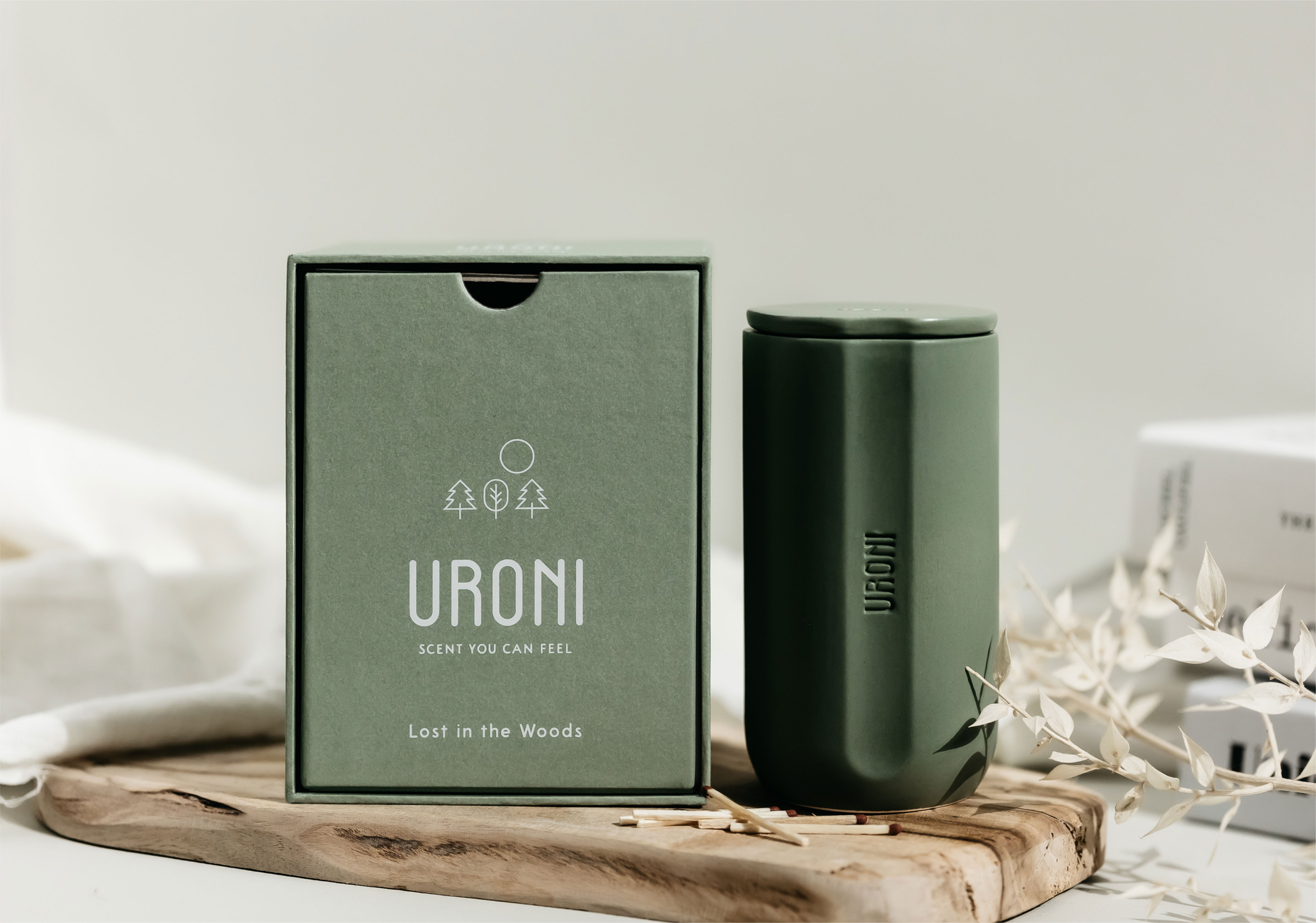 The brand name – URONI (meaning "to dive in" in Croatian) – invites the consumers to immerse themselves in a sense of relaxation, in the smell of the forest, the energetic wave, pure white cotton. The slogan of the brand "Scent You Can Feel" communicates that this fragrance is felt by your whole being.
"We are thrilled and proud because a small client from Croatia won a prize at a major international competition. The story of URONI is unique because the concept for visual identity and product design was created from the very meaning of the brand name." said Anja Bauer, creative director of the agency.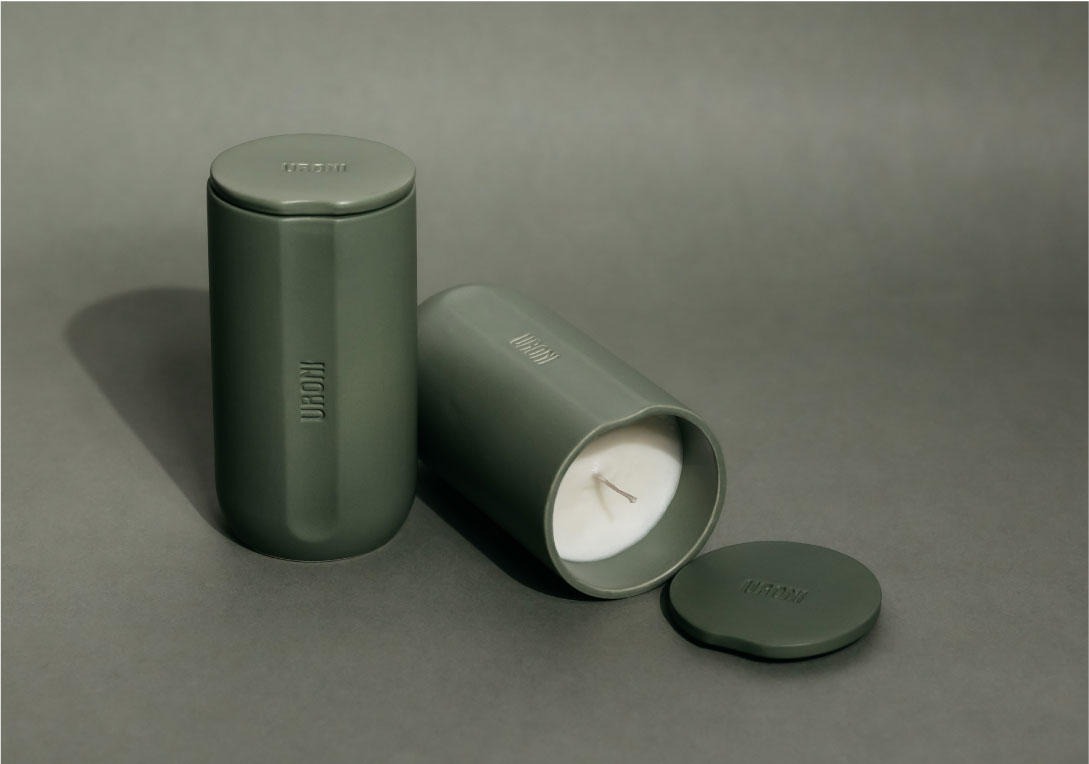 An elegant, minimalist logo is inspired by rounded wax shapes and elongated letters that look like they are "immersed". The product design was inspired by the letter "U" from the logo. In order to symbolically represent immersing into the scent of the candle, each pot receives a recessed groove created by immersing another pot into it. The product design is sustainable and can be reused again as a decorative flower pot.