Back
Infobip
Infobip is one of the world's largest IT and telecommunications companies, providing mobile communications services for business users through cloud-based systems. We created Infobip's brand foundation, brand story, brand slogan and logo.
Headquartered in the Istrian town of Vodnjan, Infobip has become a global force of connection, with 60 offices and 10 data centers on 6 continents, while connecting over 7 billion people and devices over the last 10 years.
Hence, we created the slogan "Worlds Connected" to highlight their vast global network, as well as their deep knowledge and understanding of local communities in the various countries they operate in. The meaning of the slogan emphasizes Infobip's strength to unify, through advanced technology, client's world with the worlds of their customers. The new slogan is also based on the functional values ​​of the brand that derive from connecting through an advanced and flexible communication platform.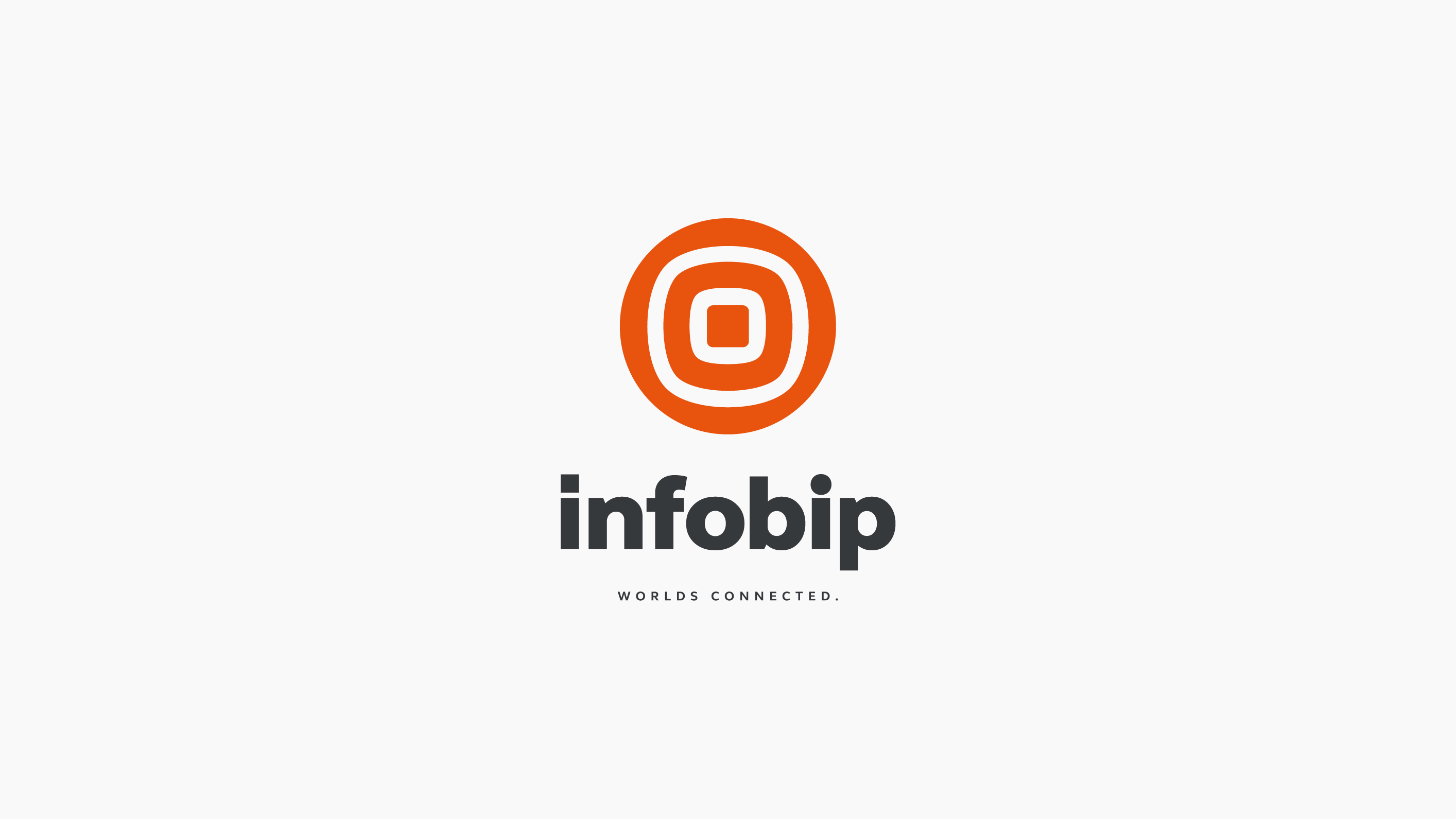 The meaning of the brand was an inspiration for the new logo. The logo shows a comprehensive communication platform that manages a wide range of channels that transmit information around the world. The logo is aesthetically attractive, stable, simple and graphically applicative. The recognizable orange, inherited from their previous identity, with its warm tone additionally enhances the fresh and pulsating impression of the sign. The chosen typography is modern, neutral and functional. The appearance of squares and circles above the letter "i" in the name reveal the geometric fluidness of the sign.
The primary colors of the visual identity are orange and gray. The sign and its colors represent the values ​​of the brand – connection, empowerment, omnipresent, agile, alert, passionate and persistent. The proper use of the color code provides the brand identity with additional recognition, visibility, functionality and consistency.
Brand Strategy & Creative Director: Anja Bauer
Senior Brand Consultant: Petra Despot Domljanović
Brand Consultant: Stipan Rimac
Copywriter: Anja Bauer
Brand Implementor: Jelena Mezga
Art Directors: Siniša Sudar, Žana Soče, Nikola Vukalović
Designers: Siniša Sudar, Žana Soče, Nikola Vukalović