Back
Marsupia
We created the brand strategy, name and visual identity of Marsupia – a new fun family park with only one rule – have as much fun as possible. While younger kids play at Igrandia, older ones can enter a world of laser tag, trampolines and virtual reality in Marsupia. Our story invites the visitors to enter the world of thrilling awesome fun, with the slogan "Totally Awesome" and key message: "Warning: Your day is about to get awesome!".
"Marsupia is a place of awesome fun. Come! Enter a thrilling and exciting world! Leave the everyday for an out of this world day.
Marsupia is a kingdom of jumping wallabies, cheeky red kangaroos, energetic opossums and sugar gliders. Jump into a green jungle, move swiftly through obstacles, conquer a distant planet with laser tag or take a virtual roller coaster ride over a busy metropolis. Fly, jump, flip, bounce, climb, tag, hop and glide.
Our rule: have as much fun as possible acting like a fun-loving maruspial.
Awesomeness awaits."
The brand concept and brand name are inspired by Marsupials – a friendly and fun species that includes curious kangaroos, energetic wallabies, cheeky opossums and sugar gliders – who just love to jump around, just like our visitors. Marsupia's brand mascot is Little Roo, a clever and fun loving kangaroo, who is always ready for excitement.
The awesome visual identity is the work of art director Damir Mazinjanin. The logo is inspired by movement and dynamism, with a striking solid typography whose letters look like they are jumping up and down. Vibrant colors and illustrations contribute to the modern, fun and dynamic brand image.
The task of the whole branding was to create an Aweeeesome feeling, which is also the sound signature of the brand.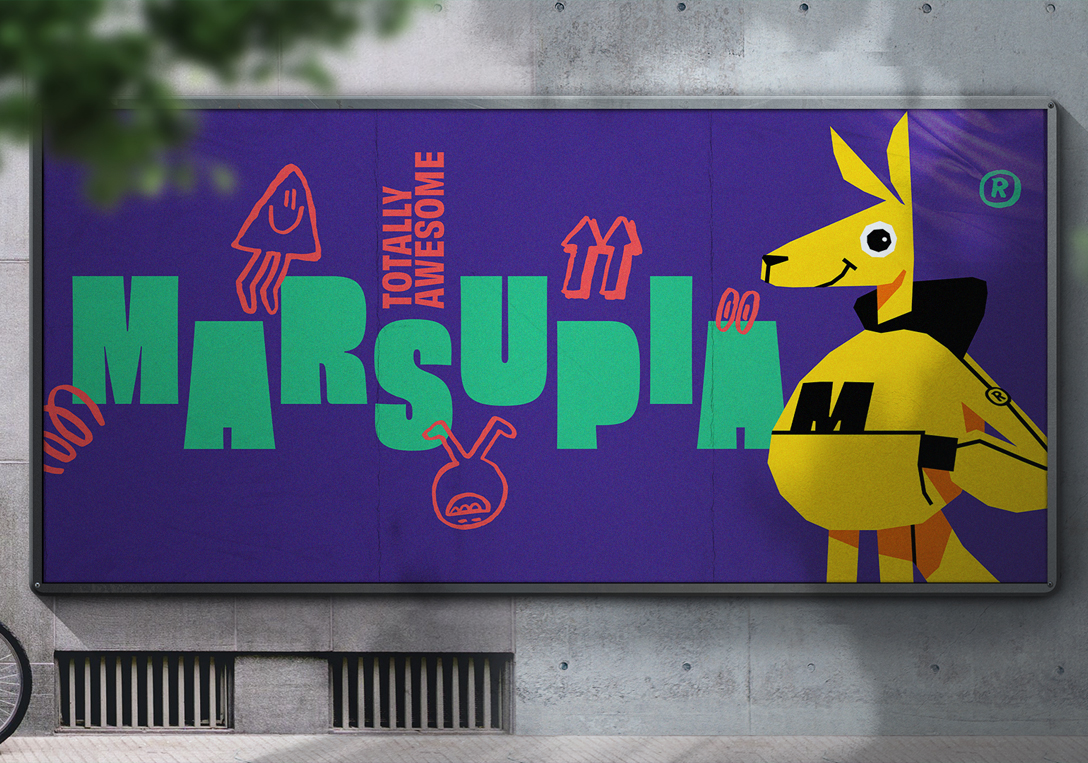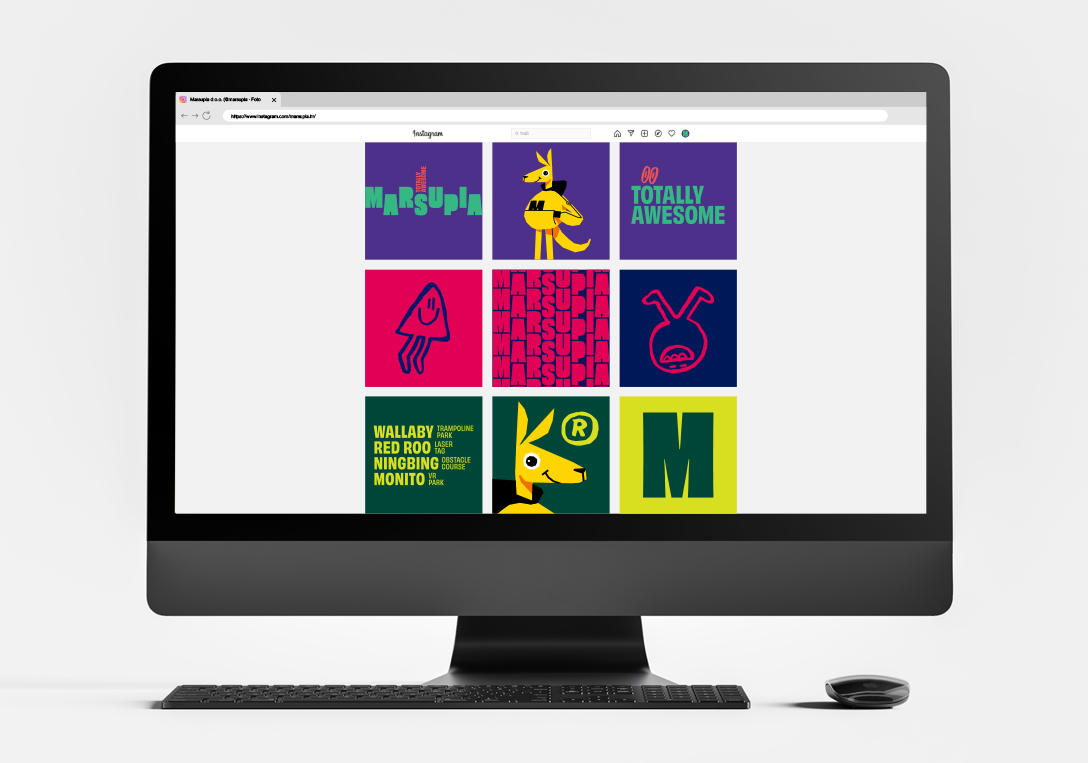 Brand Strategy & Creative Director: Anja Bauer
Senior Brand Consultant: Petra Despot Domljanović
Naming Consultant: Anja Bauer
Copywriter: Anja Bauer
Senior Brand Implementor: Jelena Mezga
Art Director, Designer: Damir Mazinjanin
Illustrator: Damir Mazinjanin