Back
Igrandia
Igrandia is the largest edutainment playroom for children in this part of Europe. Recently, we created its brand strategy, name and slogan, visual identity and brand mascot. The playroom program was developed in collaboration with professional educators, and the whole concept is based on learning through play. Children are free to choose a role like a firefighter, a doctor or a builder, in which through various activities and real situations they learn about the world around them and develop their abilities.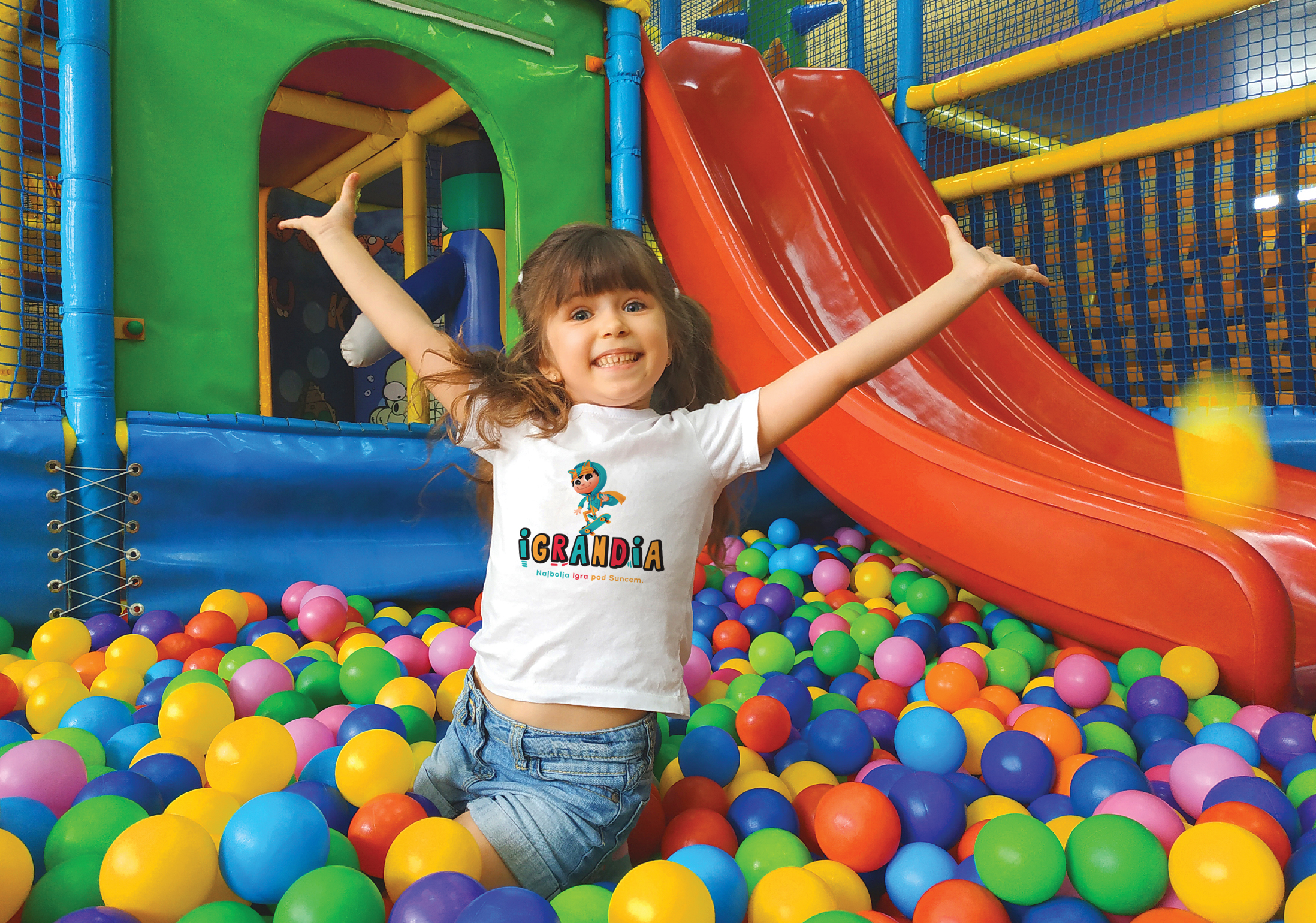 The key values of Igrandia are security, freedom and unfettered play. Here, children can enjoy a world of happiness, excitement and surprises at every step. We transferred these feelings and the whole experience to our story about the brand:
"Welcome to the largest family-fun playroom in this part of Europe: an enchanting world of imagination, play and learning where every child will feel happy, satisfied and fulfilled. This is a place where a child can be and do whatever she wants. Building houses, putting out fires, baking bread, being a doctor or playing football, just about every child has the opportunity to find a role for themselves. With our professionally created program of activities based on learning through play, we encourage children to express themselves freely in any way they want and embark on the adventure of exploring the world around them.
Just like in the world of imagination, everything here smells like chocolate, and wherever you turn you can hear children's laughter and shouts of delight.
Here, the playing never stop. At every step you will meet amazing heroes from our world, for fun and photographs we have a ready mascot, crazy fun games, but also other surprises that inspire bursts of excitement. We want children to literally leap out of happiness, excitement and enthusiasm in their play. So don't be surprised if someone soars over your head, it really happened."
Igrandia provides  that unique feeling of delight, joy and wonder that only comes with unfettered play. The kids will experience it with such zeal that they will hardly wait to experience it again.
The brand name is a coin of the Croatian word igra (play) and the Latin word grandis which means something great, shiny and imposing. This name has created associations with the largest playroom in this part of Europe, and the suffix -andia draws to mind a fictional land of play, imagination, excitement and surprise. The story of the brand is further strengthened through the slogan The Greatest Way to Play under the Sun, which indicates the size of the playroom and the "bigger than life" moments of playing here.
The visual identity of the brand is signed by art director Maja Bagić Barić. The Igrandia logo consists of hand-drawn, "playful" letters. The letters are complemented by "playful" details such as dynamic dashes in the letters "I" and the letters "R" that are reminiscent of play and movement. To further express the character of the brand, we created the mascot of the brand – Iggy Ziggy.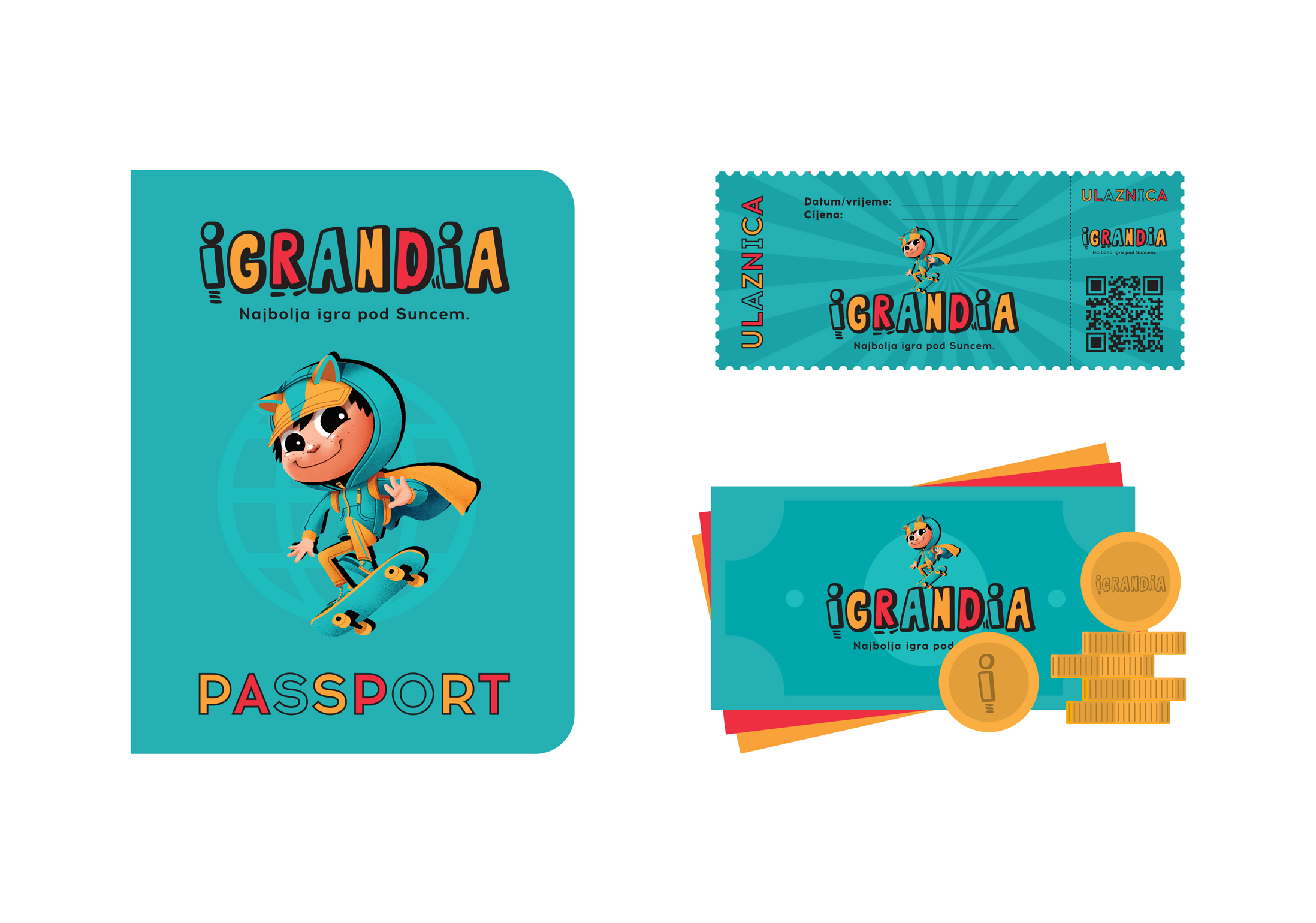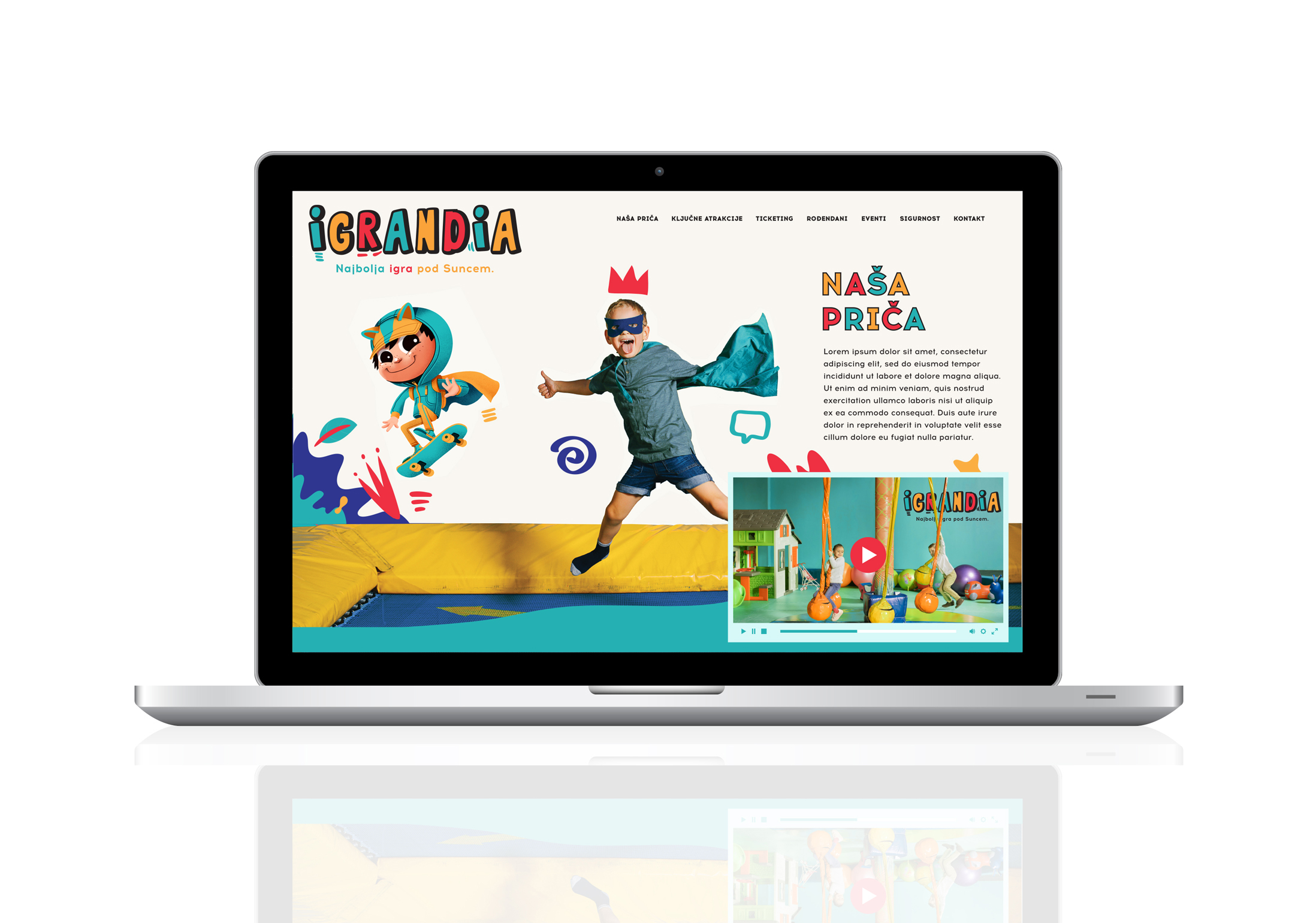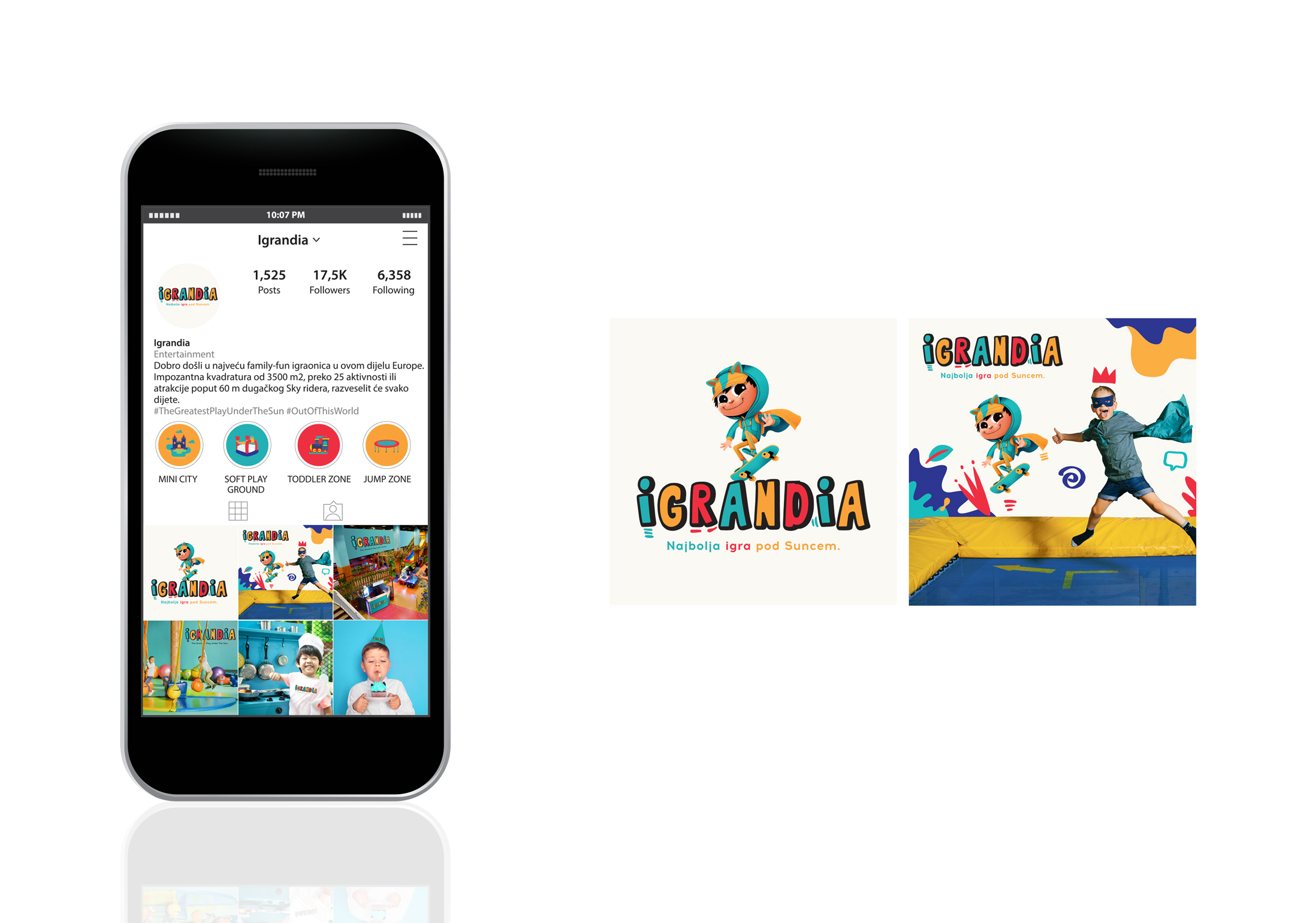 Brand Strategy & Creative Director: Anja Bauer
Senior Brand Consultant: Petra Despot Domljanović
Brand Consultant: Stipan Rimac
Naming Consultant: Anja Bauer
Copywriters: Anja Bauer, Stipan Rimac
Senior Brand Implementor: Jelena Mezga
Art Director, Designer: Maja Bagić Barić
Illustrator: Damir Mazinjanin
3D model and animation: Boris Goreta
Sound logo: Dubravko Robić