Back
Stories
In 2016 Croatian Chamber of Commerce launched the new Association of Unique Luxury Hotels in Croatia that encompassed 16 carefully selected hotels. We were invited to a pitch against 12 other agencies with the task of developing positioning, verbal and visual identity for the new brand. We were the only agency that didn't name the Association by the acronym the Croatian Unique Luxury Hotels, we took ratherly a bolder approach.
Research showed that the most significant change in the luxury market was consumers' shift from buying things to experiencing finer things in life. Therefore, we came up with the claim 'Richer for a new experience". That is why each hotel in the Association offers unique experiences worth sharing. Following that premise, we created the new name for the Association – Stories, signed by Croatian Unique Hotels. The slogan "You are the Writer" invites each guest to become the protagonist and narrator of their unique experience.
The brand strategy for the hotels presents Croatia globally as a destination, which is not only beautiful but also capable of offering distinct experiences considered worthy by the most demanding luxurious travelers. The brand strategy revolves around specific experiences for each hotel based on the studied materials from history to art history, geography and interviews with people in charge of each hotel.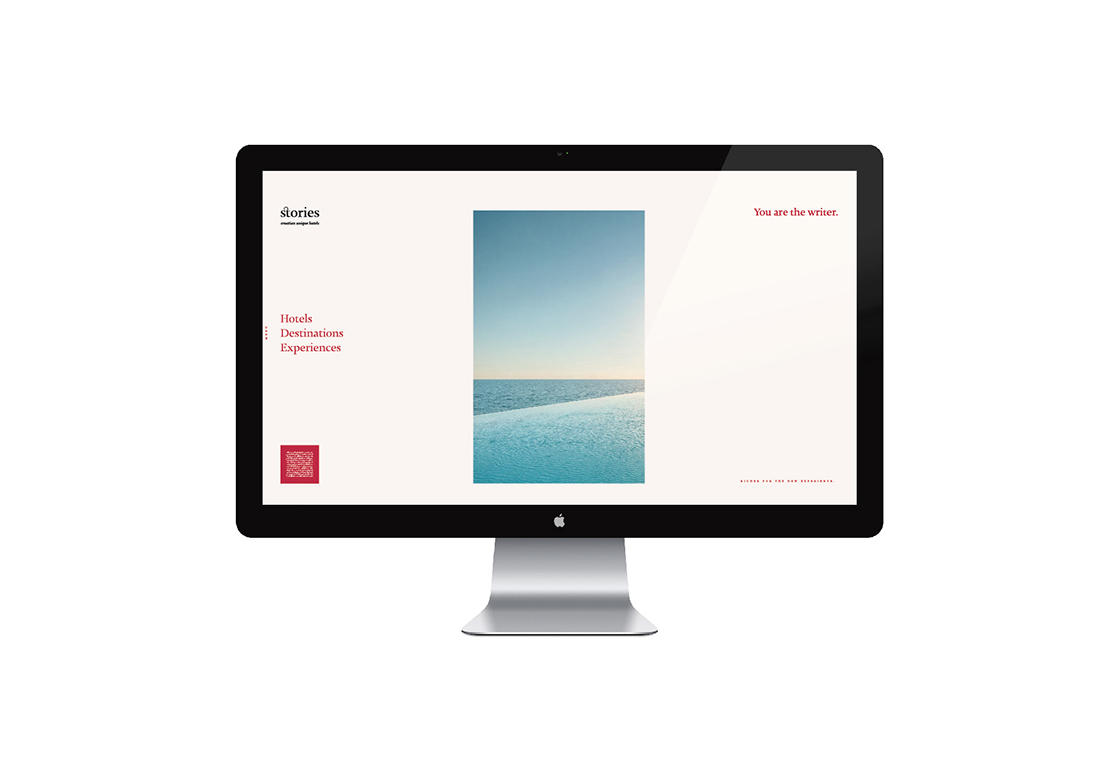 The visual identity draws its inspiration from two points – first – the motive of the red square dominating Croatian visual identity and second – handwritten story narrating the Croatian experience. The red square and the story together form the visual identity.
We also created 16 unique brand stories, slogans as well as the set of unique experiences for each hotel. The path we undertook for writing the stories and creating a set of experiences was truly inspiring. We went to the libraries and read a variety of literature on history, art history, geography, we talked to the owners, directors, and architects about each hotel and their opinion influenced ours as well as the story that was consequentially narrated.
Brand Strategy & Creative Director: Anja Bauer
Naming Consultant / Copywriter: Anja Bauer
Senior Brand Consultant: Petra Despot Domljanović
Brand Consultants: Stipan Rimac, Maja Đaković
Senior Brand Implementor: Jelena Mezga
Art Directors / Designers: Sandro Dujmenović, Maja Bagić Barić, Goga Golik