Natrag
Syskit
Bili smo zaduženi za rebranding Syskita, jedne od vodećih softverskih tvrtki za upravljanje Microsoft 365 okolinom. Njihovi klijenti su velike globalne kompanije, a ključna tržišta Sjeverna Amerika i Zapadna Europa. Naš zadatak bio je obogatiti Syskitov brand novim diferencirajućim asocijacijama te modernizirati njihov imidž kako bi bili što konkurentniji na globalnom tržištu.
U velikim globalnim kompanijama, svaki dan je prepun novih izazova. Syskit razvija napredna rješenja za upravljanje M365 okolinom, kako bi svaki dan, 365 dana u godini, njihovi klijenti efikasnije i lakše obavljali svoj posao. To je okosnica novog slogana "Make it Work", kao i naše nove priče:
"In large organizations and enterprises, each day brings a new challenge.
People from different departments work simultaneously on the same spreadsheets. Important documents are placed in strange places across the cloud. Admins lose track over who has access to confidential files. It's a mess. And it's way too much for one person to handle.
Luckily, we know a thing or two about clearing up such confusion. It's been our business for the last 12 years. We create state-of-the-art Microsoft 365 governance and monitoring solutions in order to help you run things more smoothly. We're the common denominator for solving all your daily challenges.
It's not just about helping you sort things out. It's about saving you time so you can focus on what's important for your core business to grow and thrive.
Each day, 365 days a year. We make it work."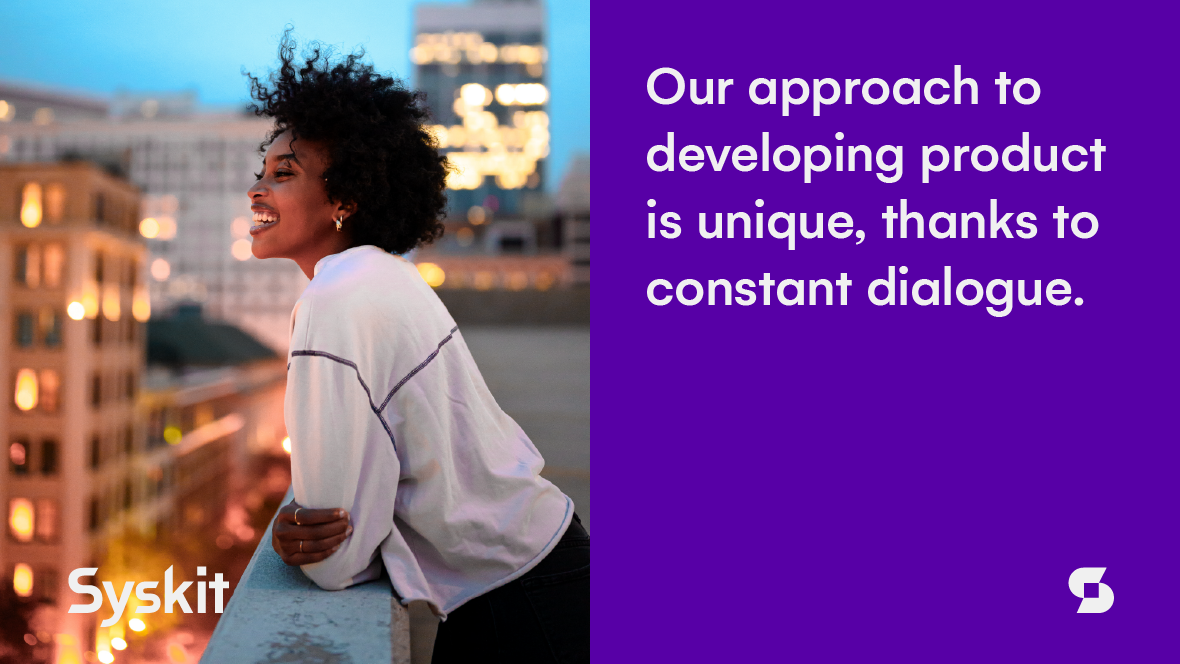 Okosnica novog vizualnog identiteta je točka koja se transformira u kvadrat, odnosno pixel koji simbolizira naprednu platformu koji razvija Syskit. Znak izgleda kao stilizirano slovo S, a prati ga custom tipografija razvijena posebno za Syskit. Identitet je popraćen nizom geometrijskih oblika, ilustracija i ikona što kako bi što više došao do izražaja moderan, dinamičan i energičan imidž Syskita.
Brand Strategy & Creative Director: Anja Bauer
Senior Brand Consultant: Petra Despot Domljanović
Senior Brand Implementor: Jelena Mezga
Art Directors: Siniša Sudar, Ena Begčević
Illustrator: Ena Begčević
Designers: Hana Vrca, Boris Vida, Dragiša Mioč
Typography: Mia Radić
Account Manager: Tibor Jeličić Szorsen