Back
Syskit
We were in charge of rebranding Syskit, one of the leading software companies for managing the Microsoft 365 environment. Their clients are large global companies, and their key markets are North America and Western Europe. Our task was to enrich Syskit's brand with new differentiating associations and to modernize their image in order for the company to be as competitive as possible on the global market.
In large global companies, every day presents new challenges. Syskit develops advanced solutions for managing the M365 environment, so that every day, 365 days a year, their clients can do their work more efficiently and easily. This is the backbone of the new slogan "Make it Work", as well as our new brand story:
"In large organizations and enterprises, each day brings a new challenge.
People from different departments work simultaneously on the same spreadsheets. Important documents are placed in strange places across the cloud. Admins lose track over who has access to confidential files. It's a mess. And it's way too much for one person to handle.
Luckily, we know a thing or two about clearing up such confusion. It's been our business for the last 12 years. We create state-of-the-art Microsoft 365 governance and monitoring solutions in order to help you run things more smoothly. We're the common denominator for solving all your daily challenges.
It's not just about helping you sort things out. It's about saving you time so you can focus on what's important for your core business to grow and thrive.
Each day, 365 days a year. We make it work."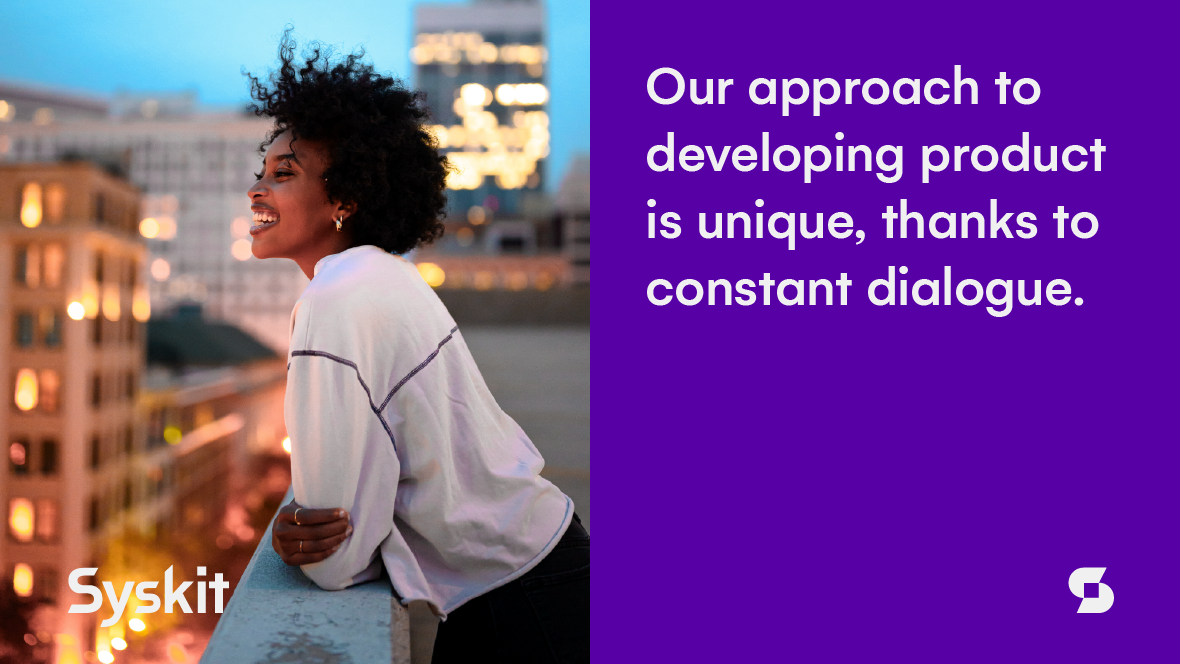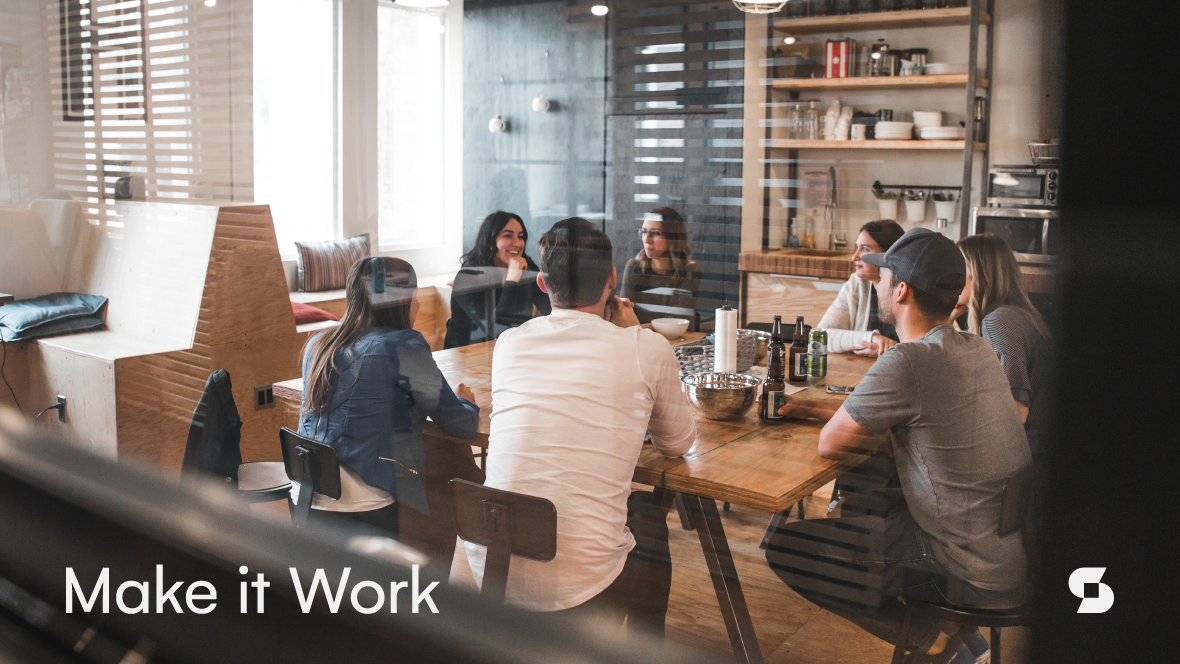 The backbone of the new visual identity is a dot that transforms into a square, i.e. a pixel that symbolizes the advanced platform developed by Syskit. The sign looks like a stylized letter S, followed by a custom typography developed especially for Syskit. The identity is accompanied by a series of geometric shapes, illustrations and icons in order to bring out the modern, dynamic and energetic image of Syskit as much as possible.
Brand Strategy & Creative Director: Anja Bauer
Senior Brand Consultant: Petra Despot Domljanović
Senior Brand Implementor: Jelena Mezga
Art Directors: Siniša Sudar, Ena Begčević
Illustrator: Ena Begčević
Designers: Hana Vrca, Boris Vida, Dragiša Mioč
Typography: Mia Radić
Account Manager: Tibor Jeličić Szorsen