Back
Apsolon
We developed the brand strategy, brand architecture, brand story, new name, slogan, and visual identity for Apsolon, one of Southeast Europe's leading consulting firms.
The Apsolon team consists of more than 50 top experts, who, over the past ten years and under the name Sense Consulting, have worked with more than 560 clients, including companies, organizations, and the public administration in 20 countries, Although they have been the leader in digital business transformation, financial and business consulting, and the development of modern public administration over the years, Sense Consulting was still largely perceived as experts on obtaining grants from the EU funds. This image did not match their comprehensive approach and business strategy.
The key goal of our rebranding was to create a unique brand philosophy that would inspiringly showcase how their specialists transform businesses in the digital age and achieve more successful results for the companies they work for.
An extensive analysis focusing on brand workshops and interviews with employees showed us that Apsolon's key strength lies in its thoughtful, thorough, and highly analytical approach, while at the same time taking an innovative and comprehensive approach to the future. The backbone of our new brand story combines these two forces:
"We combine the skills of precision and analysis with big picture thinking. Big picture thinking is a comprehensive compression of all the facts. It helps create the greater image that strengthens the future of the companies we work for. Precised and detailed thinking are the opposite of big picture thinking, but it is a key part of what we do because we bring together experts who have both skills, and together they form a powerful story that shows the important changes facing our clients. With our comprehensive analysis we create the big picture that shows all its strength and invites us to create excellence."
Since Sense Consulting did not reflect the brand's new philosophy, as well as the decisive, powerful, passionate and progressive character of their experts, we created a new name. The new brand is called Apsolon. The name combines absolute, ion and epsilon, invoking a connotation of the absolute picture with detailed insight into the smallest particles or particulars, while epsilon is associated with the Digital Generation, Generation Y, who has grown up immersed in the digital age. We also created a new slogan "The Measure for Success" that further emphasizes their leadership role and dedication to the future success of their clients' businesses.
The brand's visual identity was created by art director Igor Manasteriotti. It represents Apsolon's vision, from the smallest detail to the big picture. This is the key message of the new brand. Apsolon's services cover everything and beyond, from A to Absolute. The illustration, inspired by the great Croatian innovators who have also thought in detail to create great things, is the work of Marko Jovanovac.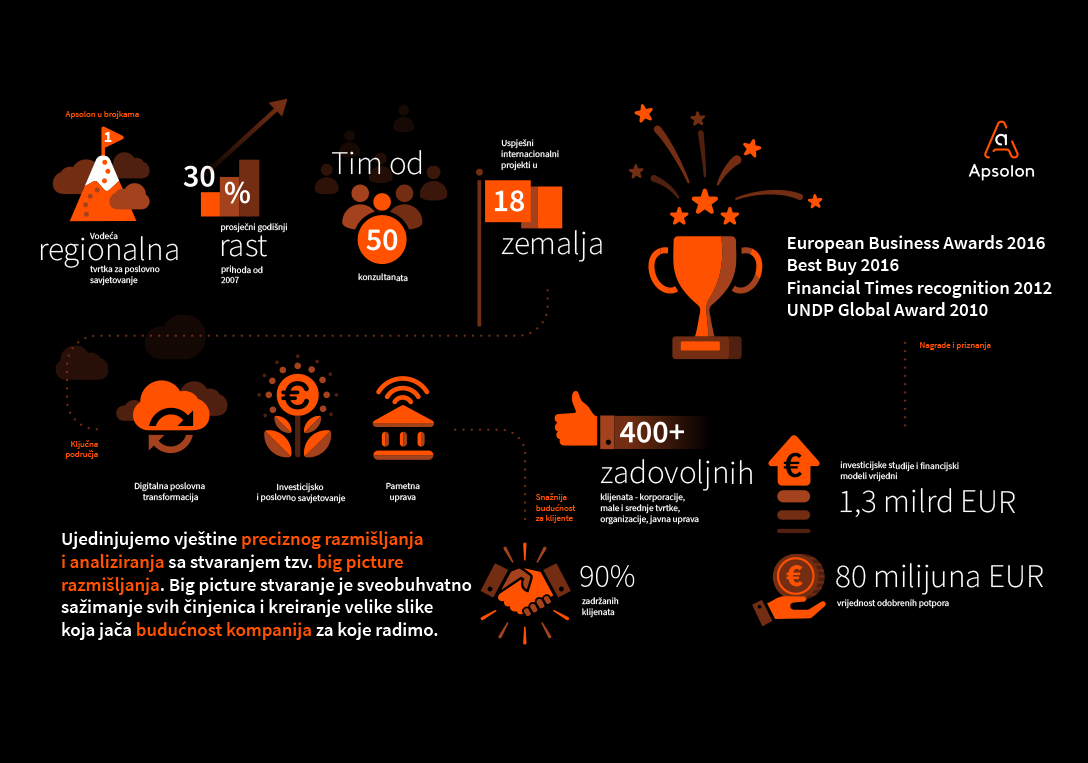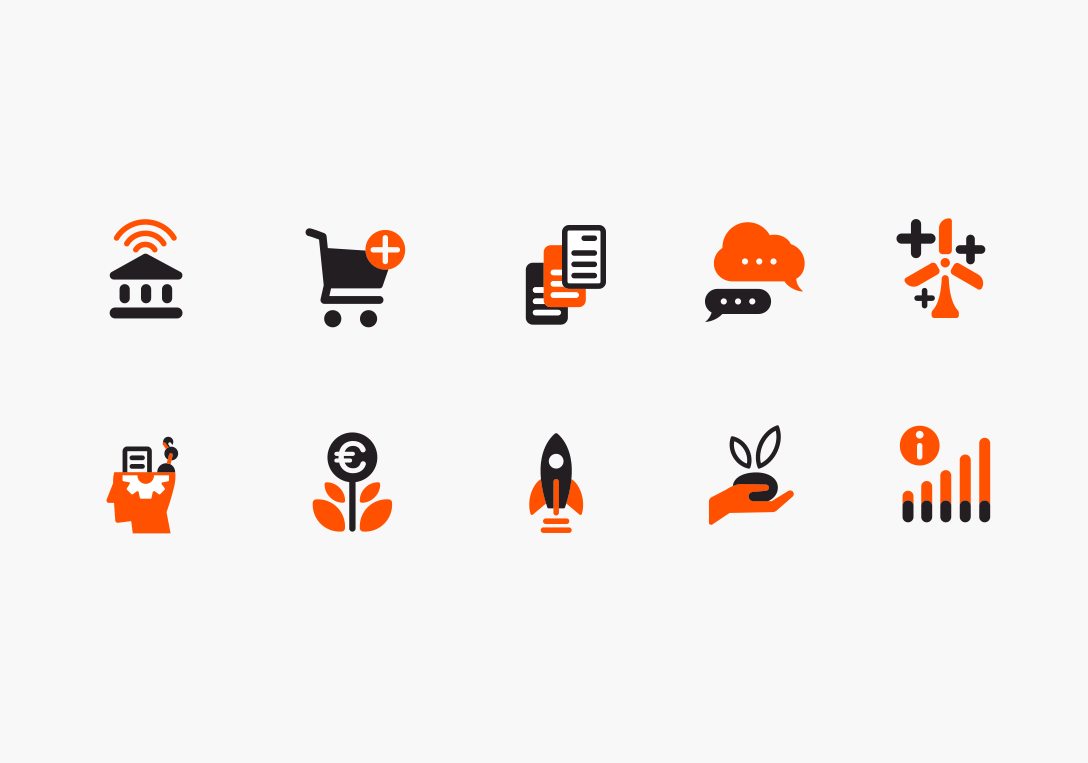 Brand Strategy & Creative Director: Anja Bauer
Senior Brand Consultant: Petra Despot Domljanović
Brand Consultant: Stipan Rimac
Naming consultant: Anja Bauer
Copywriter: Anja Bauer
Brand Implementor: Jelena Mezga
Art Director / Designer: Igor Manasteriotti
Ilustrator: Marko Jovanovac
Animation: Duje Jurić