Back
Almagea
We created the brand strategy, name and slogan for Almagea® nutritional supplements that combine the highest quality ingredients with innovative technologies, following global trends in the fields of nutrition and pharmacy. Every year, Almagea® launches new innovative formulations that respond to the key health challenges of different consumer groups. For each new product, we created the name, communication strategy and creative campaign.
Almagea® MAN FORMULA+ is a new generation of supplements, designed to support the intimate health and fertility of men. We wanted to create honest, encouraging and personalized communication with the headline "Formula Tailored for Men". The key visual of the campaign shows a tree with a luxurious crown, and firm roots with the symbol of the Roman god Mars, which is traditionally used to represent the male gender. The tree symbolizes fertility, strength, constancy and potency, and in the context of the product it additionally encourages connotations of strength and growth.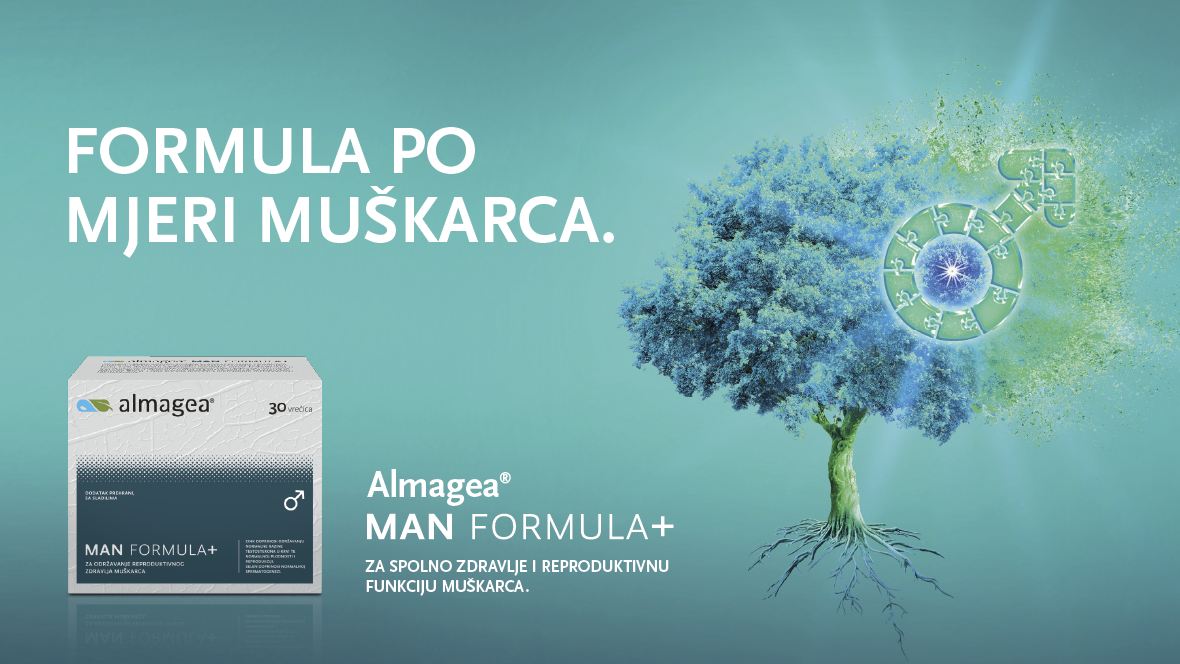 Almagea® ShineOn+ is a food supplement that contains seven active ingredients, as well as the patented ingredients Keranat and SkinAx2, which are proven to have a beneficial effect on the appearance of skin and hair. The ingredients work from the inside for thick, shiny and strong hair, firm and elastic skin and a balanced complexion. Regular use protects against the negative effects of aging and keeps the skin looking fresh and healthy.
Our task was to present a new product, to communicate its advantages, but also to break through the saturated market with memorable communication. We created the new name ShineOn+ and the slogan "Shine Every Day" which communicates the functional benefits of the product (shiny complexion and shiny hair), but even more importantly – it encourages women of different age groups to feel great in their skin and shine on.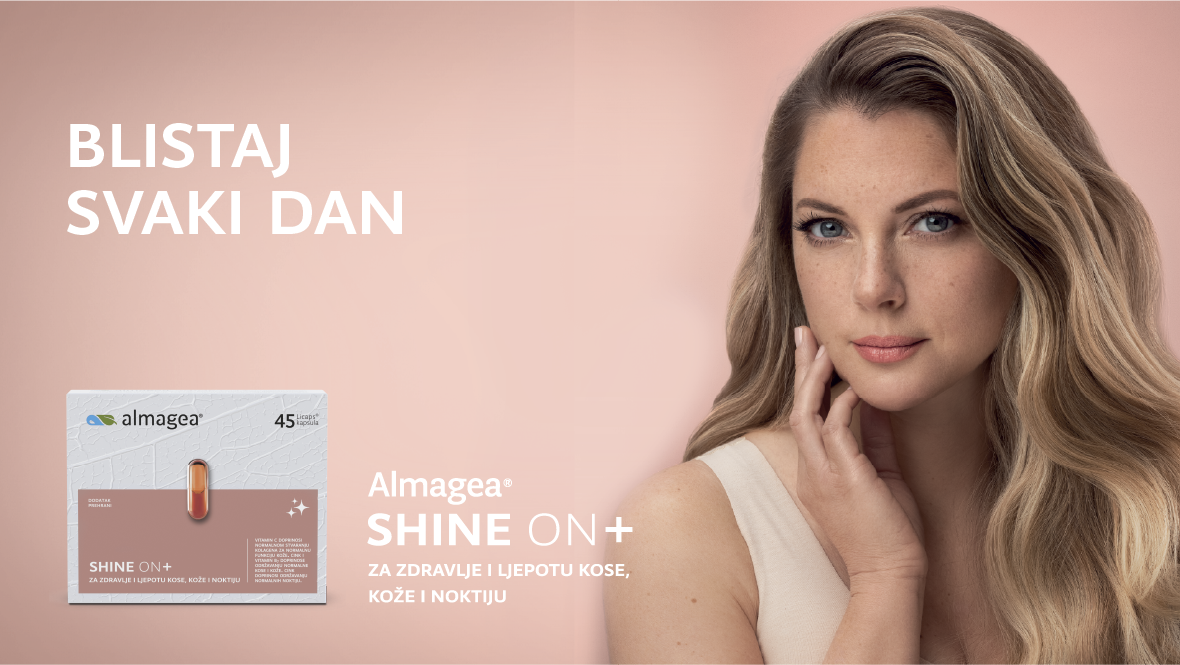 Almagea® Thyroideal+ is a dietary supplement in innovative Licaps® capsules that contain a special combination of vitamins, minerals and nutrients for proper thyroid function and hormone balance. A balanced hormone status is necessary for proper metabolism and in the process of creating the energy needed to maintain psychological, emotional and physiological health. That's why we named the product Thyroideal+, and the slogan "Bring the Body Into Balance" communicates exactly the key benefit of the product – for hormone balance, metabolism and energy generation. Since the thyroid gland has the shape of a butterfly, for the key visual of the campaign we created a stylized butterfly that gently spreads its wings, bringing our organism into balance.
Brand Strategy & Creative Director: Anja Bauer
Naming Consultant / Copywriter: Anja Bauer
Senior Brand Consultant: Petra Despot Domljanović
Brand Consultant: Stipan Rimac
Senior Brand Implementor: Jelena Mezga
Art Director / Designer: Gordana Golik