Back
Blubini
We have created brand strategy, name, slogan and visual identity for a new hotel in Rovinj, Blubini Heritage Hotel.
Creating something completely new and different for the growing demands of modern travelers, and yet completely unique from the rest of the hotels in Rovinj, presented us with a big challenge. This challenge forced us to dive deep and tell the brand story in an unexpected way.
This charming hotel with only six rooms is located in the center of the old town of Rovinj, right next to the church of St. Thomas the Apostle, in a building built in the 13th century. What particularly inspired us was learning that an incredible destination, one famous among world diving enthusiasts, the wreck of the passenger ship Baron Gautsch, lies very close to the hotel.
By combining a unique historical site with this amazing information about a nearby marine wreck, we came to the brand insight: discovering the hidden, makes us stronger. The story of Blubini Heritage Hotel invites guests to dive into relaxation and discover the hidden depths of the sea and the streets of Rovinj. Any immersion into the unknown leads to discovering our inner strength and the victory over one's own boundaries, and when those borders break, new insights and new interests are born.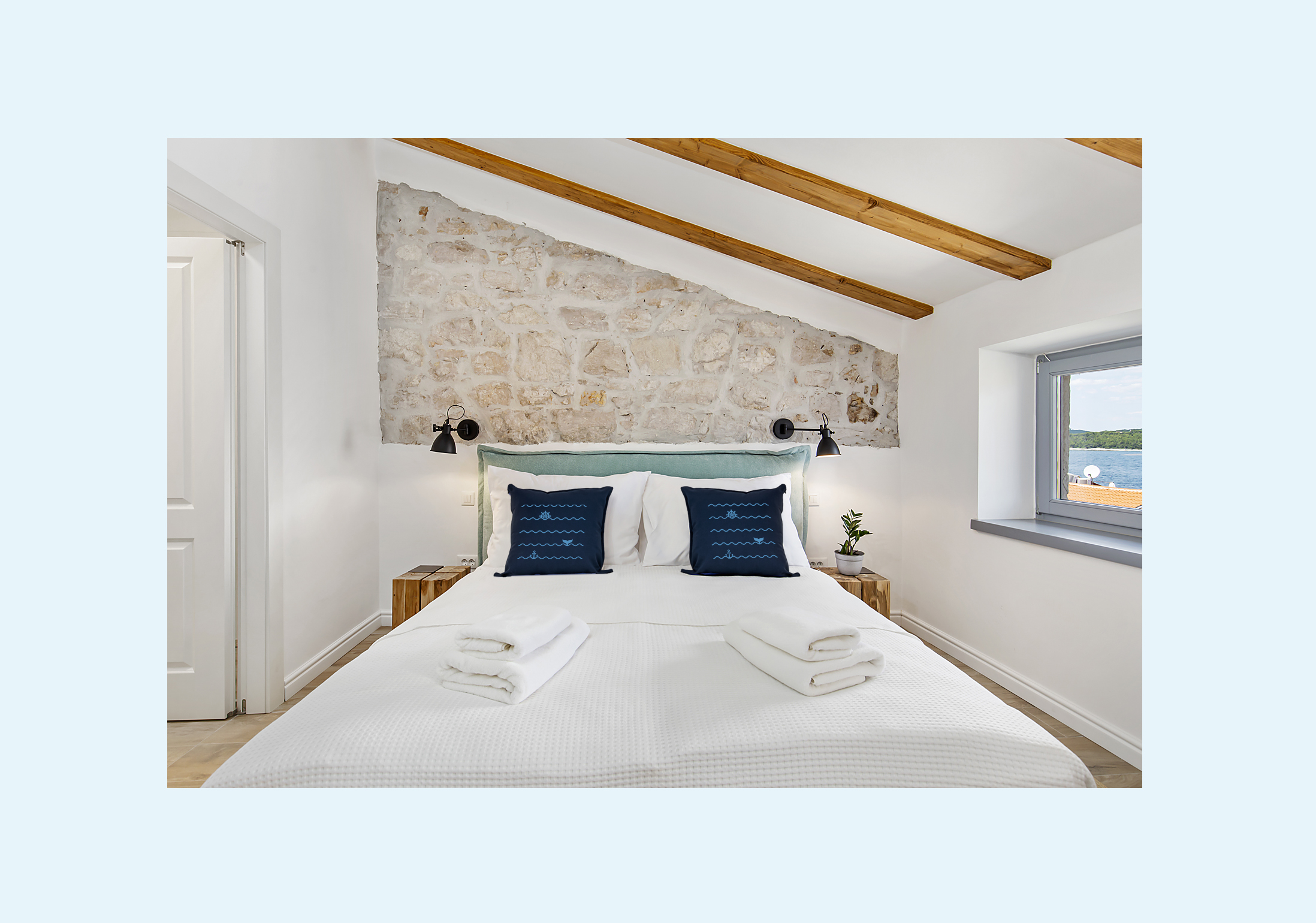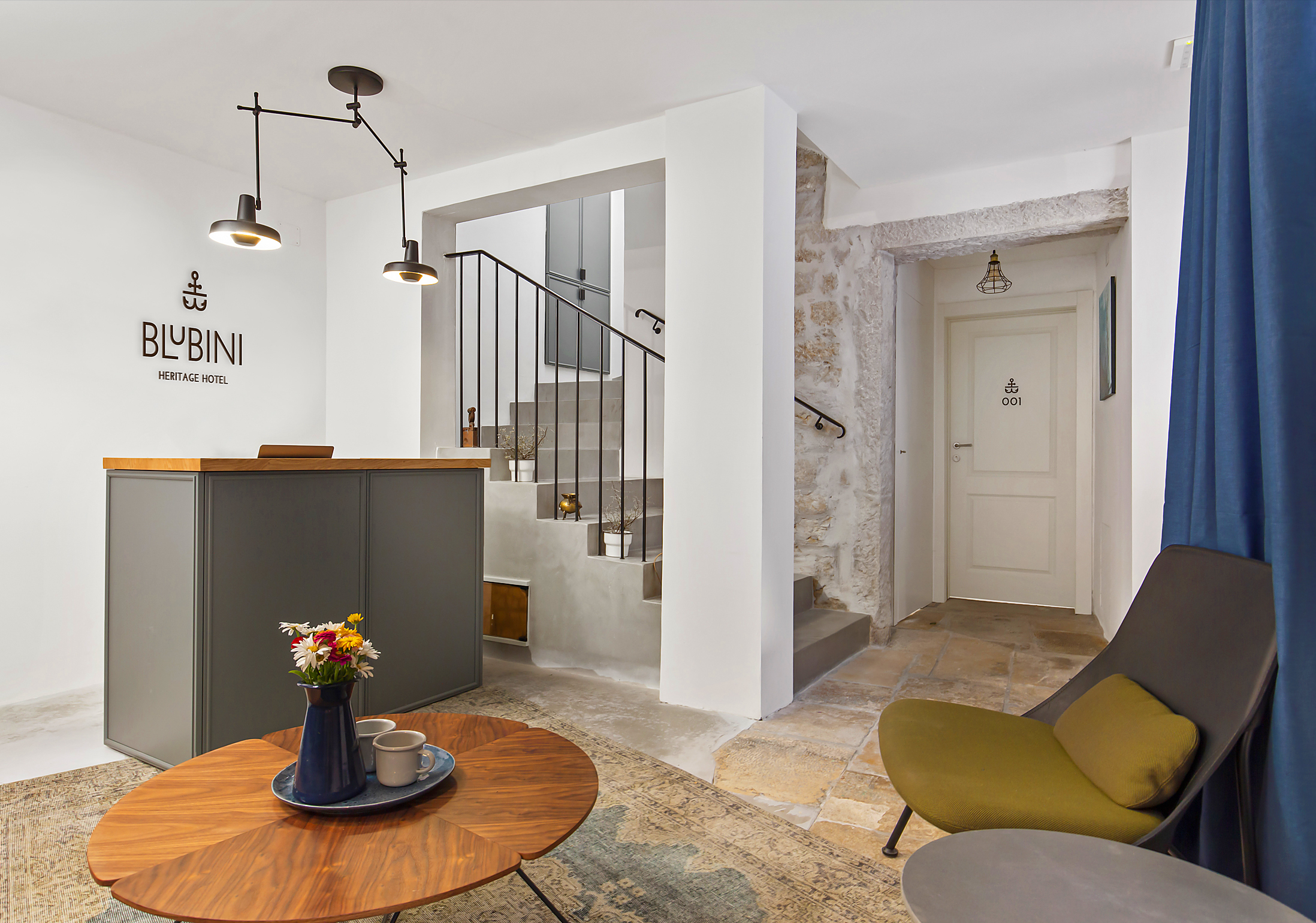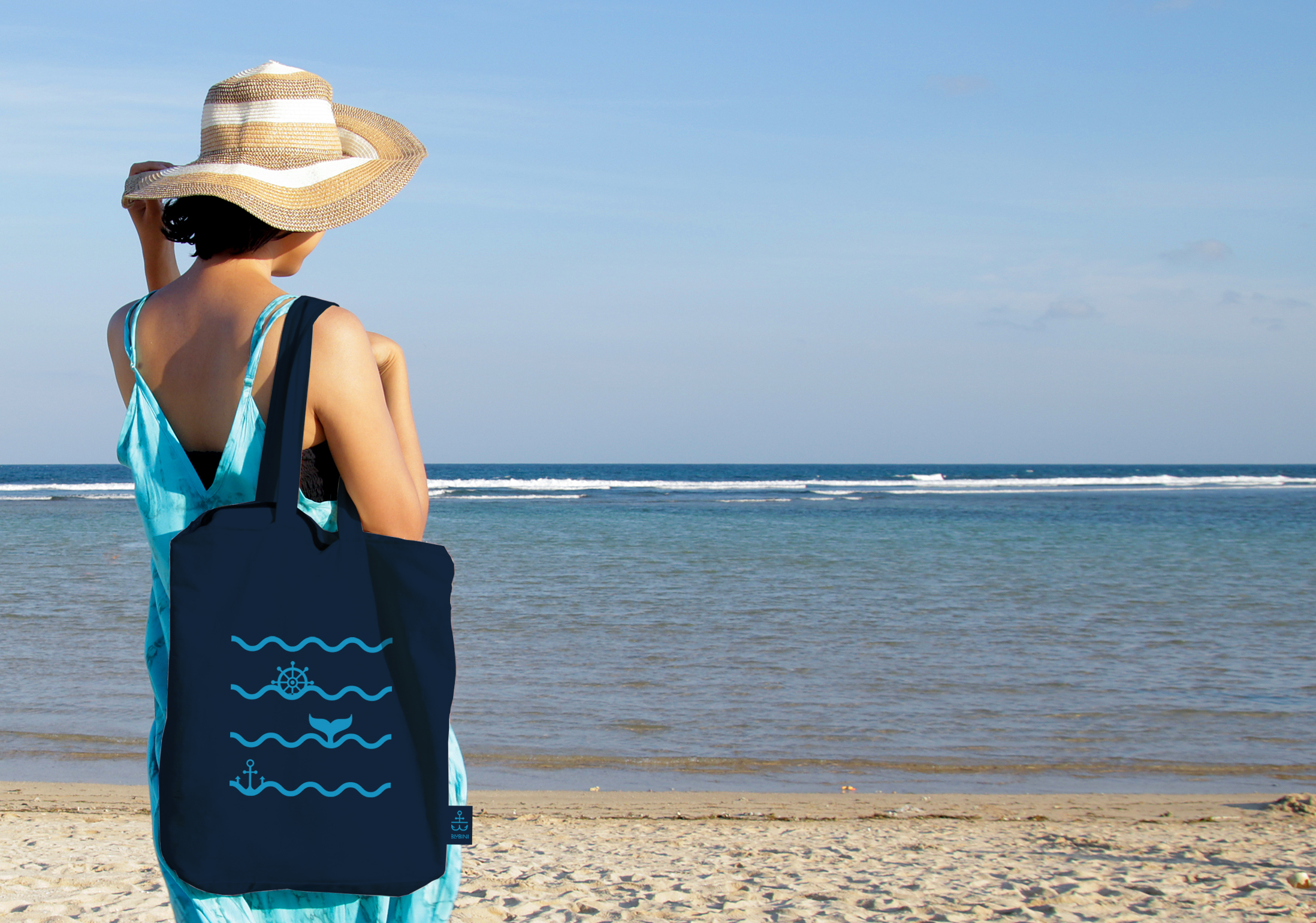 The brand name Blubini is coined in English from the words blue and Rovinj's historic name, Castrum Rubini. To further encourage guests to explore the city and the depths of the sea, we created the slogan Dive into the blue.
The new visual identity was created by art director Maja Bagic Baric. The visual identity needed to emphasize Rovinj as a Mediterranean city by the sea and as a desirable holiday destination. The Blubini logo itself is made up of a sign created by merging the letter "B" with a ship's anchor to create a strong association with the sea. The striking blue adds to the sense of peace and encourages exploration, while the anchor indicates the power of the sea's depths.
As an important element of the visual identity, a set of illustrations was created to evoke an immersion in the blue of the sea, encouraging the discovery of the secrets hidden within.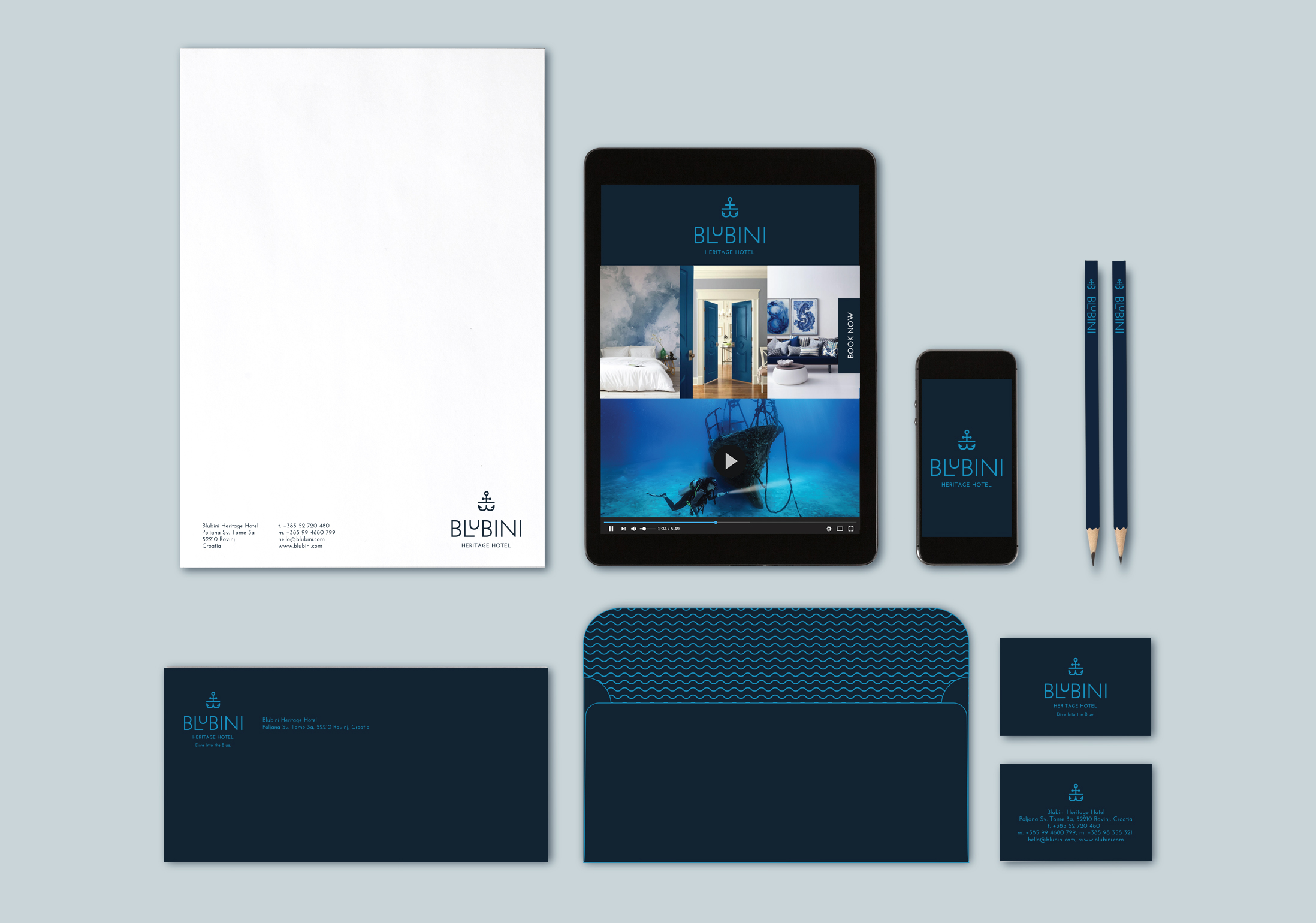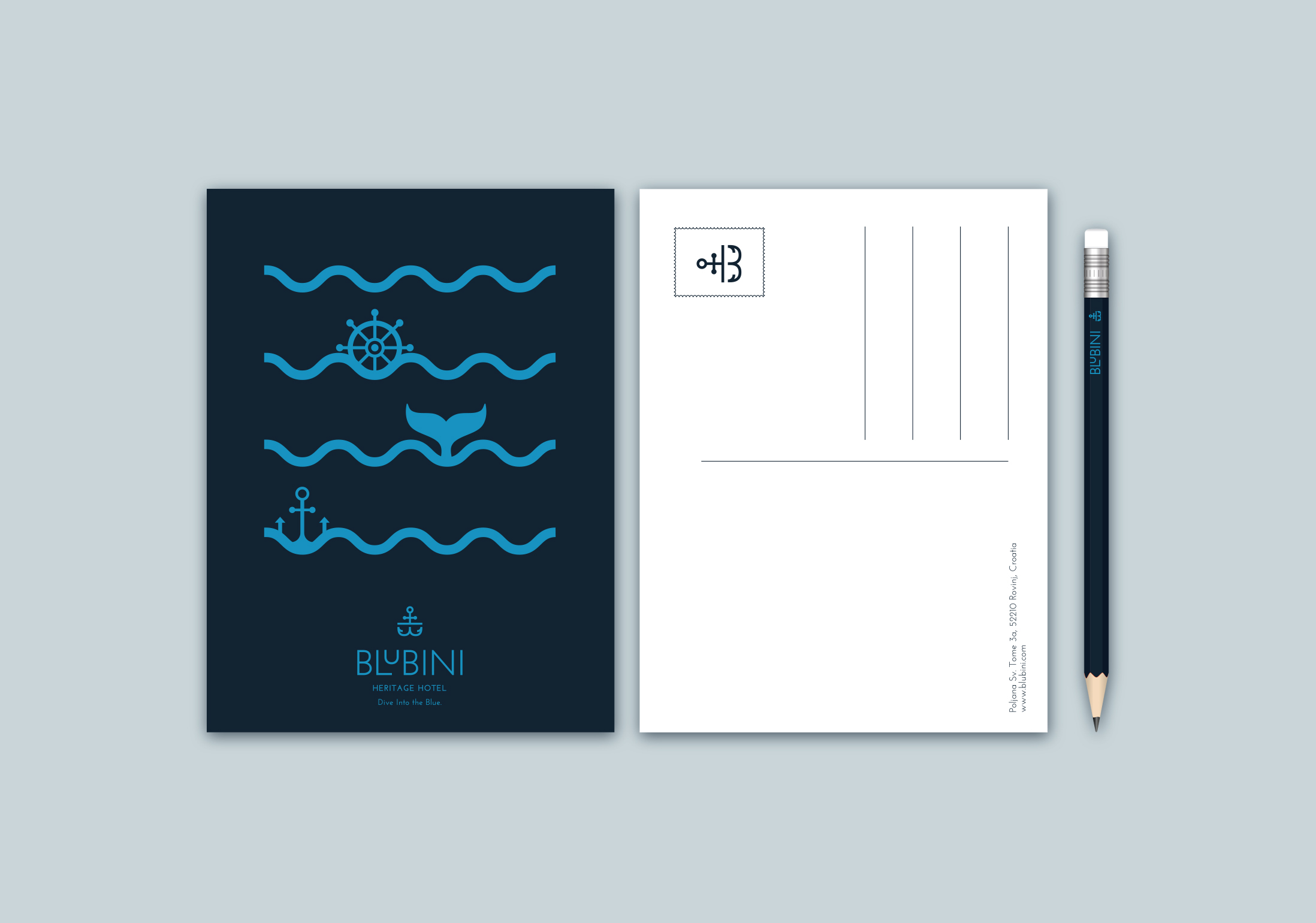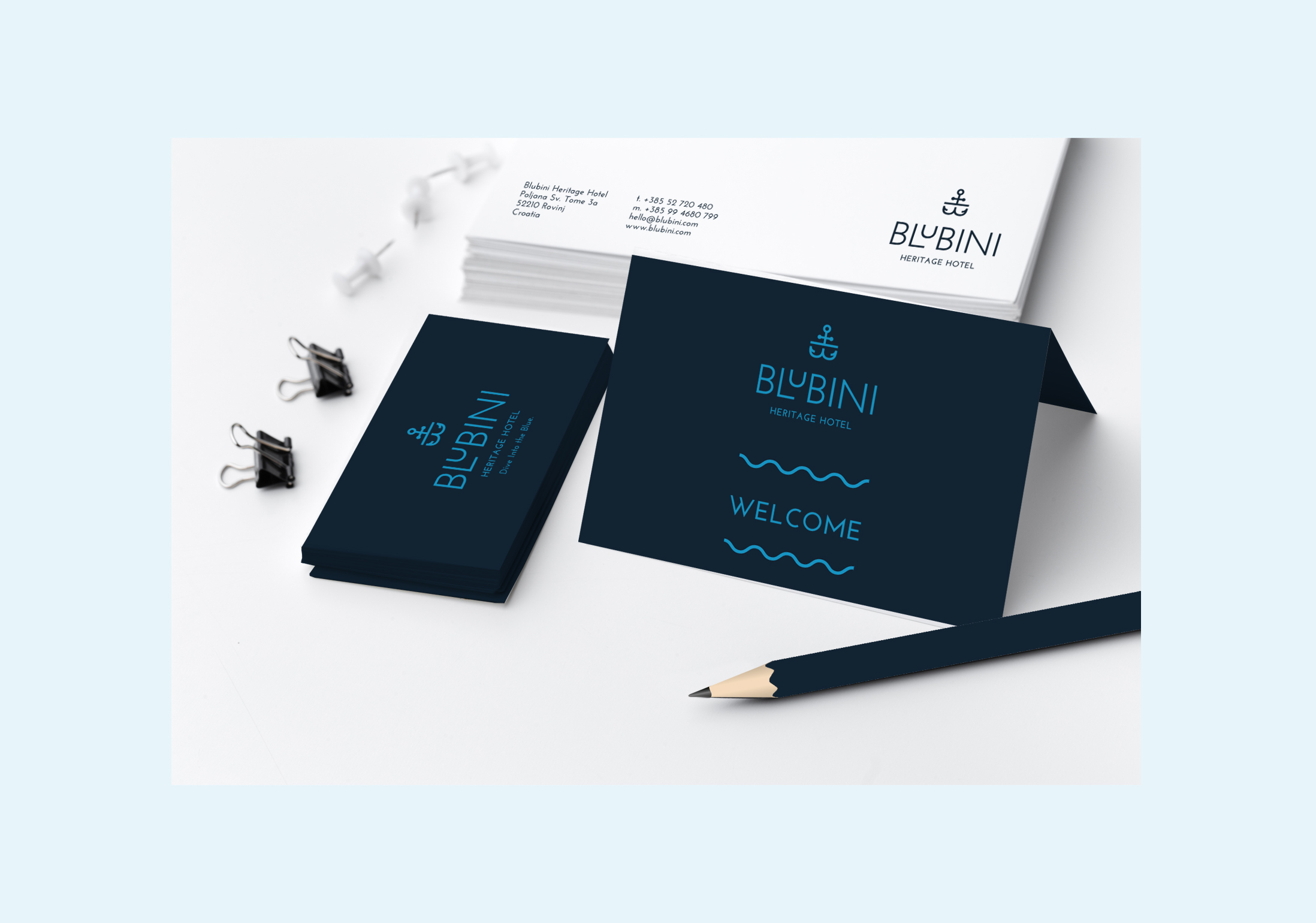 Brand Strategy & Creative Director: Anja Bauer
Brand Consultant: Stipan Rimac
Junior Brand Consultant: Lena Došen
Name Consultant: Anja Bauer
Copywriters: Anja Bauer, Lena Došen
Brand Implementor: Jelena Mezga
Art Director & Designer: Maja Bagić Barić