Back
Jellyfish in Space
Jellyfish in Space is a new street food & cocktail bar in Zagreb for which we created a brand strategy, name, slogan and visual identity.
Analyzing the world's most successful examples of such bars, we saw that, in addition to top-quality food and cocktails, it is crucial to create an authentic and original story that reflects the spirit and uniqueness of the location itself. We united all the strengths of the brand and told its story:
"We are near a place where the finest drinks were made and enjoyed by Zagreb's gentlemen.
And we are continuing this tradition, near us Arko once produced the finest rum and triple-sec in 1910, and Pokorny exported Pelinkovac to the gentlemen of France and Austria. Art Nouveau was the style of the time, interrupting the usual forms, bringing forth new ones, and introducing new, playful, amorphous forms that cheer the senses with their playfulness.
We love the feeling of a new, playful shape, and this love led us to embrace the funnest shape, the jellyfish. The jellyfish is no longer just a sea creature, but also an alien creature. In 1991, NASA launched 2,000 jellyfish into space, they reproduced, making 60,000 jellyfish. That means somewhere high and far away in space there is a jellyfish floating or flying by.
The story of the jellyfish and Arko is a story that combines humanity's reach with a playful mind, giving good cheer to our guests along with our intriguing cocktails, inventive food and atmosphere. We want our guests to have fun and get into a good mood so that they can be part of our extraordinary story."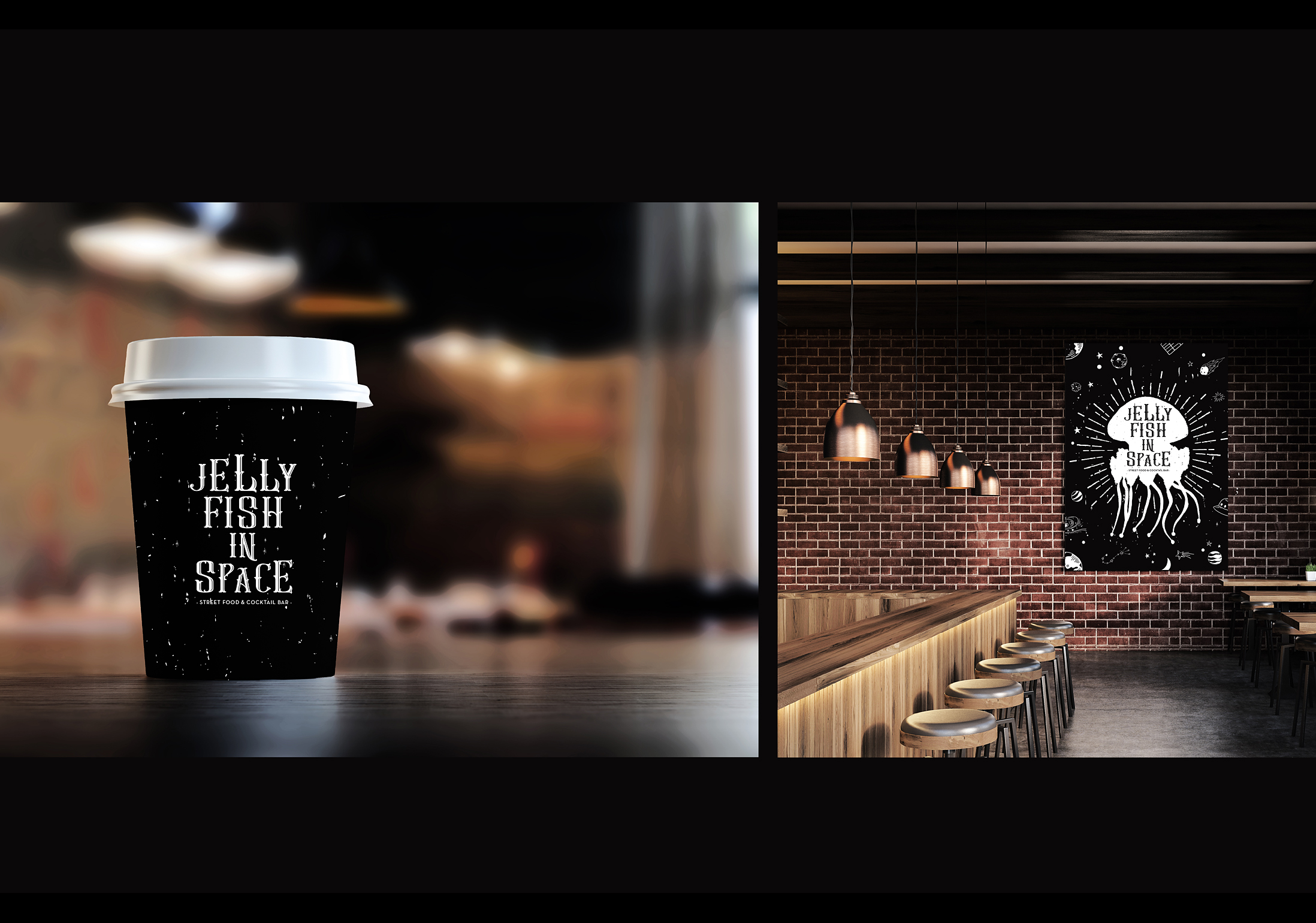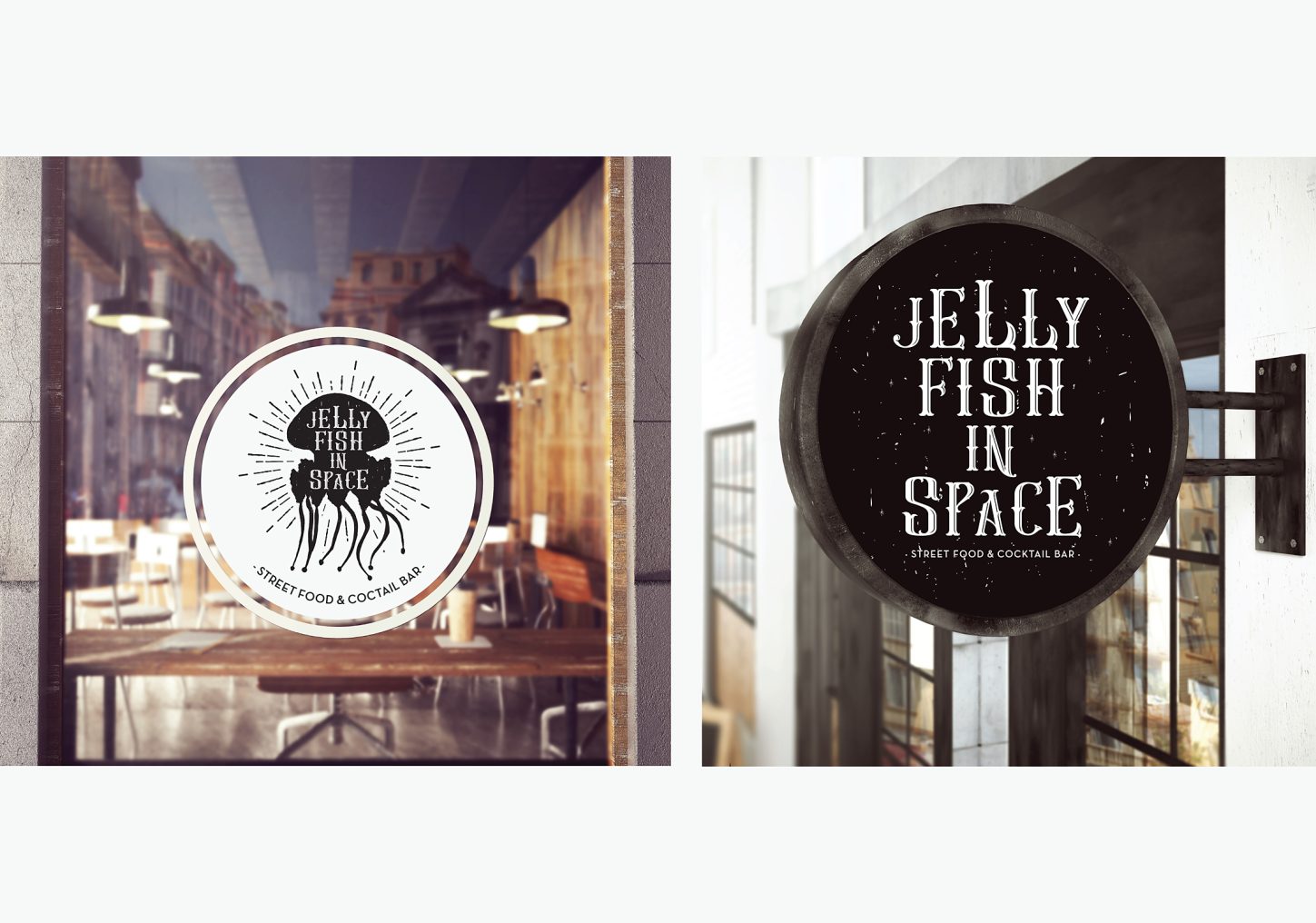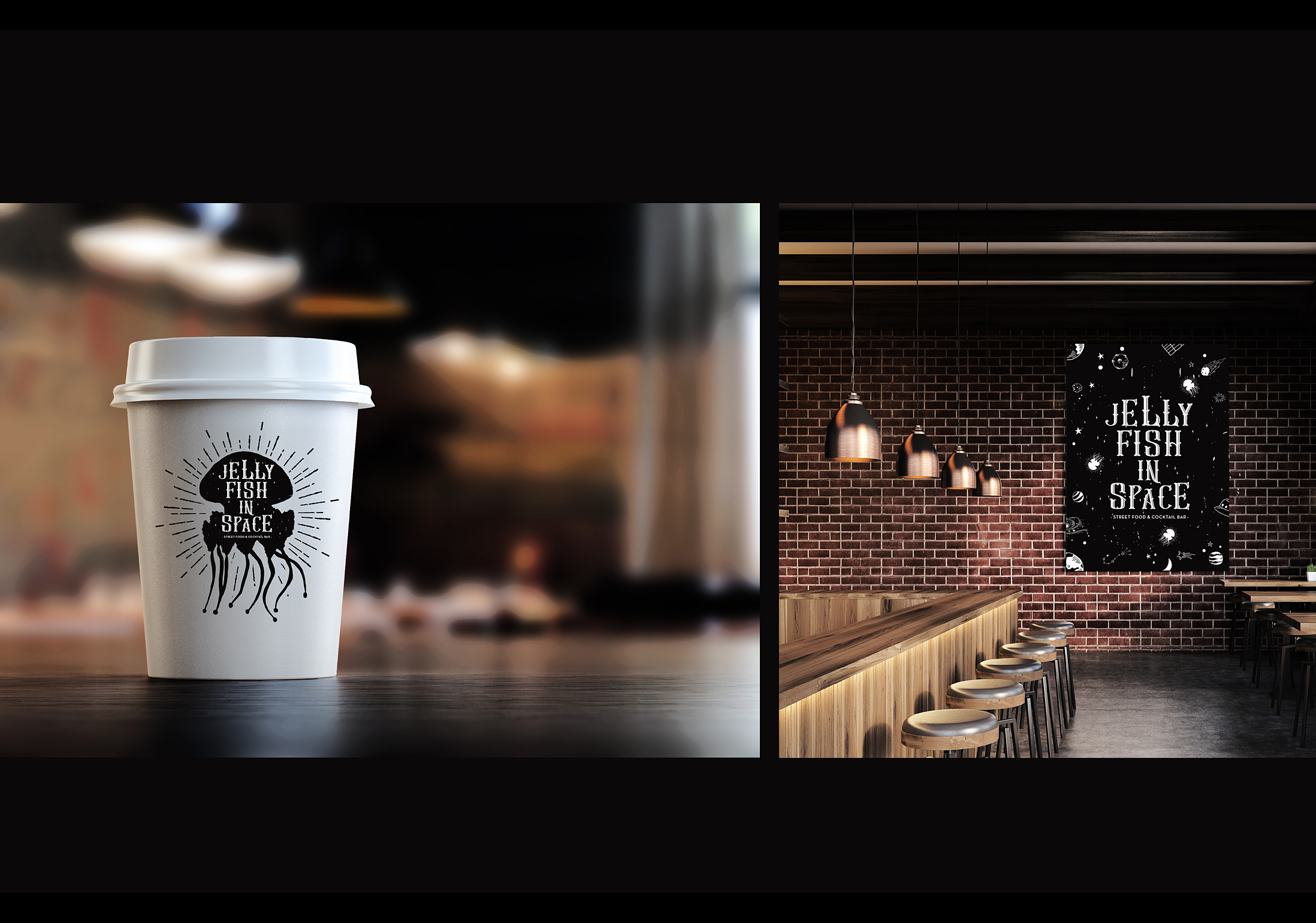 Through the incredible information about the jellyfish in space, combined with the inventive food, cocktails and atmosphere, the brand seeks to create a good mood for its guests, which is further emphasized by the slogan 'Jelly Good Bar.' The slogan is a derivative of the English phrase "jolly good", which is used as an expression for something very good and pleasant, and in a playful way contributes to creating a good mood.
We developed the brand's visual identity in collaboration with Maja Bagić Barić. The visual identity is dominated by a modern jellyfish illustration and inspired by today's industrial style. It integrates harmoniously with the typographic logo, which is inspired by Art Nouveau, more precisely, by the stylized typography that was used on the posters and labels for the old Arko liquor factory. The result is a modern, uncluttered and unexpected visual solution.
The brand was successfully launched in the last days of 2019 and immediately caused positive reactions with its unexpected story and name.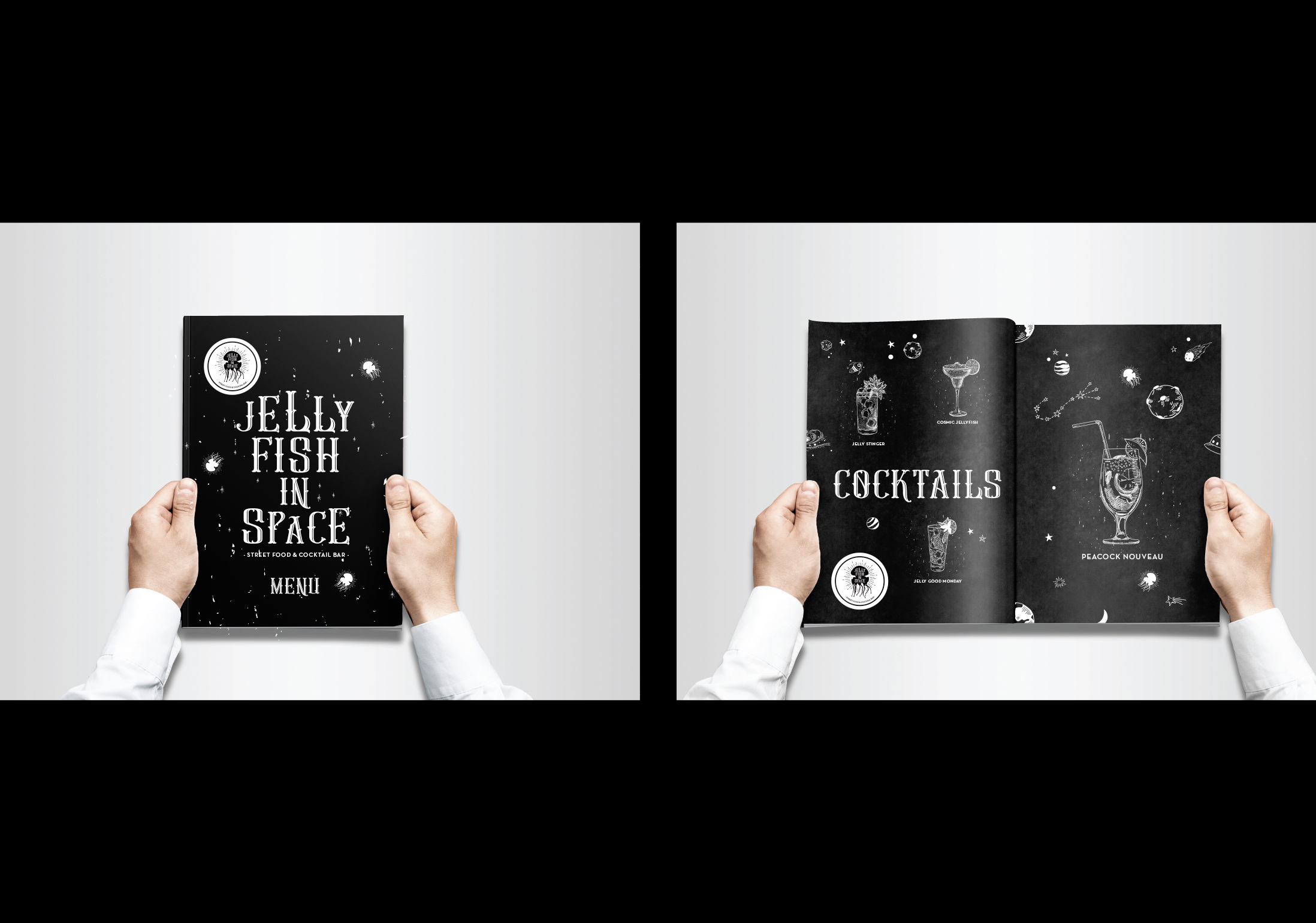 Brand Strategy & Creative Director: Anja Bauer
Senior Brand Consultant: Petra Despot Domljanović
Brand Consultant: Stipan Rimac
Naming Consultant: Anja Bauer
Copywriters: Anja Bauer, Ivan Čadež
Brand Implementor: Jelena Mezga
Art Director, Designer, Illustrator: Maja Bagić Barić