Back
Scoop
We created the brand strategy, names, slogans and visual identities for the data science company Scoop and their digital agriculture platform, Yops. With advanced analytics and machine learning, Scoop empowers companies to make better decisions and improve operations. The brand story projects the importance of data in creating a stronger future.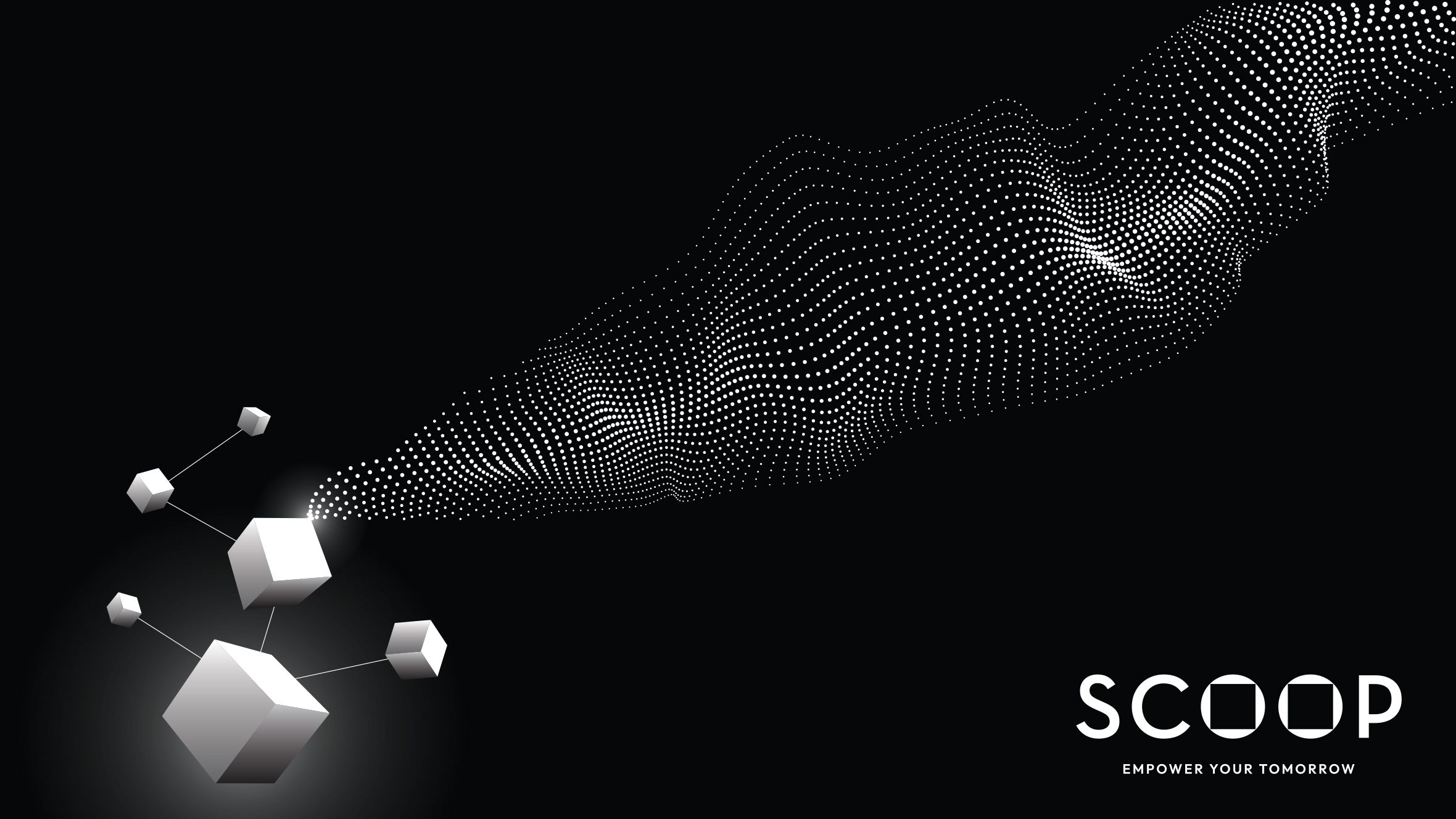 "Know your tomorrow, said no one ever.
We are in the business of empowering your tomorrow. Having relevant data today, creates a stronger tomorrow.
The farmer and the pharmaceutical engineer have one thing in common — growing produce and creating products today — to feed and heal the world tomorrow.
Data creates patterns we can follow like a well-trodden path, giving us answers about matters important for our business. By following the patterns we are following a clear-cut plan that delivers answers to all your relevant questions.
Our solutions are dependable, trustworthy and easily implemented, therefore count on us in empowering your future. Just like we rely on our knowledge in using data, you can rely on that data in making a stronger tomorrow. We'll turn uncertain into certain, change the things for the better, empowering your tomorrow.
We are strong-minded, dedicated and focused on our goal of creating trustworthy data-driven solutions that build a stronger tomorrow."
Scoop means a set of relevant data and the new brand slogan "Empower Your Tomorrow" emphasizes the impact of technology on the future.
In the logo itself, the set of relevant data is displayed using a square inside the letter "O" and resembles the appearance of a pixel, the smallest unit of data. With a square (pixel) inside the letter "O", the letter itself is "empowered" and as such indicates that collecting data leads to empowering decisions.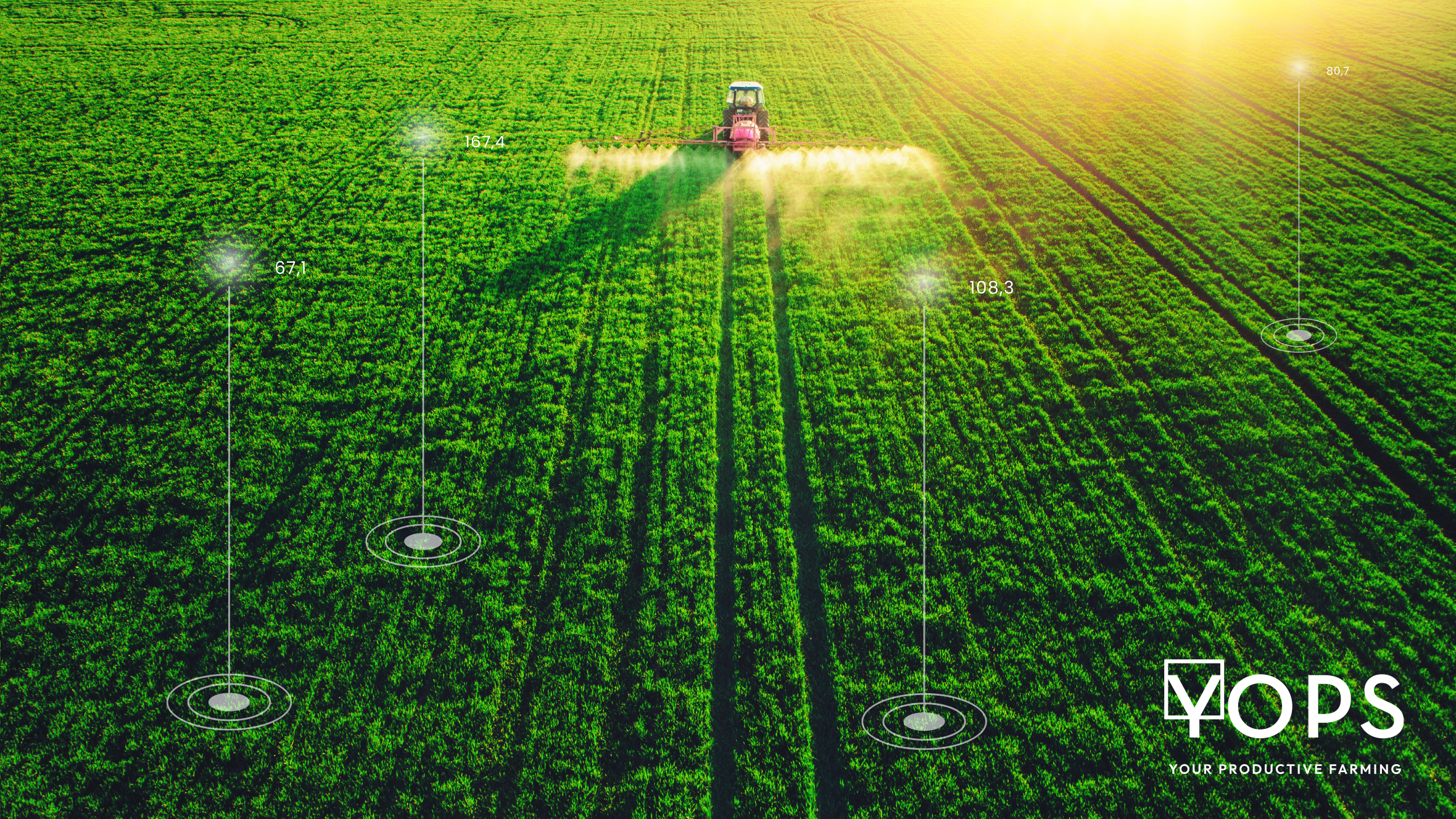 Yops is a digital platform enabling efficient management in agriculture. The backbone of our brand story is having the relevant data results in rich crops.
"We are on a mission to acquire data that increases profitability in agriculture. Tomorrow is looking sunnier than ever. Because nothing is ideal – our solutions answer questions about weather forecasts, what crops to grow, which fertilizers to use and how much, and all other ways of increasing crop yield and profit.
In order for farms to get to abundance, we'll provide solutions that are easily interpreted and implemented for the busiest farmer. Smart decisions are made using data. Our people are dedicated, persistent, knowledgeable and understand that to create relevant solutions we need to put in the hours. Our field is not your field, but we know that our seed of knowledge will yield crops in your field. Data at your service for bountiful crops.
Data yields crops in your fields."
Yops comes from the coinage of the words yield (yield) and -ops (operations). Yops improves the farm's yield hence the brand's new slogan "Your Productive Farming".
The square symbol from Scoop is also applied in Yops. The letter "Y" is framed here in a square. The green color of the square symbolizes the solutions the platform creates for agriculture.
Brand Strategy & Creative Director: Anja Bauer
Naming Consultant:Anja Bauer
Senior Brand Consultant: Petra Despot Domljanović
Brand Consultant: Maja Đaković
Copywriter: Anja Bauer

Senior Brand Implementor: Jelena Mezga

Art Director/Designer: Maja Bagić Barić